Angela Newnam
Angela Newnam lives in Asheville with her husband Todd and three children. A native of nearby Tryon, NC, she spent 30 years in "big cities" before returning to Western North Carolina in 2013. Her career has spanned corporate consulting to a lingerie startup to renovating and managing rental properties. Angela has a passion for preserving historic homes, two of which are located in Western North Carolina and are listed on the National Register of Historic Places — Ellerson House in Hot Springs and Raoulwood in Asheville.
There are so many options in and around Asheville. My recommendations are organized into three main categories—outdoor activities, the Biltmore House and Village, and Downtown—so consider which "vibe" you are looking for when you visit!
Outdoor Activities
There's no shortage of outdoor excursions in Western North Carolina. Enjoy the Blue Ridge Parkway, the area's many hikes, and/or the North Carolina Arboretum.
Pisgah Inn / Fryingpan Mountain
For 360-degree mountain views, take the Blue Ridge Parkway for a 25-mile drive to Pisgah Inn and the nearby Fryingpan Mountain hike. Enjoy a simple breakfast and a one-mile hike. Don't skip climbing to the top of the fire tower—it's worth it!
Pisgah Inn
408 Blue Ridge Parkway, Canton
828.235.8228
Fryingpan Mountain Lookout Tower
828.298.0398
North Carolina Arboretum
Just off the Blue Ridge Parkway and near downtown, the Arboretum includes miles of trails, formal gardens, and exhibits that highlight the flora and fauna of Western North Carolina's Appalachian Mountains.
100 Frederick Law Olmsted Way
828.665.2492
Biltmore House and Village
Allow one to two days to see it all! Insider tip: Book your tours in advance.
Biltmore House
Designed by Edith and George Vanderbilt in the 1890s, the historic Biltmore House is the largest privately owned home in the US and features spectacular architecture and gardens, a winery, and more.
1 Lodge Street
800.411.3812
Historic Biltmore Village
Don't miss the adjacent Biltmore Village as well. It features shops, galleries, restaurants, and even an old school cigar shop.
10 Brook Street
828.398.6062
Red Stag Grill at the Grand Bohemian Hotel
This Biltmore Forest classic offers mountain ambiance, wild game, and locally grown selections, plus a top shelf bar where locals and travelers cross paths. Antlers and art give the hotel a throwback vibe with luxury accommodations.
11 Boston Way
828.398.5600
Fig
My favorite lunch spot. It's small but has the best mussels in the area!
18 Brook Street
828.277.0889
Skip the chain stores in Biltmore Village and try these:
Village Antiques and Interiors
For the collector of antiquities, Village is your best bet. Asian, English, French, American pieces—they offer "the real deal" in furniture and art. No deals here but you get what you pay for! Love the historic three-story building, too.
755 Biltmore Avenue
828.252.5090
The Gardener's Cottage
From bulbs to centerpieces, this is your best bet for a floral treat.
34 All Souls Crescent
828.277.2020
ScreenDoor
Well done and eclectic, I always find something at this booth-based warehouse.
115 Fairview Road
828.277.3667
Provisions Modern-Day Mercantile
This newer shop on Lodge Street carries specialty items—a new take on mercantile! I use and love the Smithey cast iron pots. There's another location in West Asheville.
14 Lodge Street
828.505.0592
Antique Tobacco Barn
Don't miss the largest antique mall in Western North Carolina. It's quirky with a bit of everything, but worth it if you have the time to browse (near Biltmore Village).
75 Swannanoa River Road
828.252.7291
River Arts District
The River Arts District is worth the detour from Biltmore Village. There are several galleries and shops as well as local breweries. Both known and unknown artists abound in these refurbished factories turned galleries along the French Broad River.
Sunnyside Trading Company
If you are seeking Asian furniture or décor, look no further.
27 Foundry Street
828.575.2595
Downtown
Asheville's downtown area includes one of the largest displays of art deco buildings in the country that were constructed during the 1920s boom. The area is now home to an eclectic mix of street performers, galleries, and cafes. Try one of the rooftop bars for a 360-degree mountain view.
Drum Circle
Enjoy live music, dancing, and the variety of arts and entertainment that make up Asheville's eclectic style.
Located in Pritchard Park
67 Patton Avenue
Chai Pani
Offering nationally recognized Indian street fare, Chai Pani is across the way from the Drum Circle. Expect a line, but it's worth it!
22 Battery Park Avenue
828.254.4003
Limones
Everything is fresh and made in-house at this Mexican/Californian inspired place.
15 Eagle Street
828.252.2327
Royal Peasantry
Take a walk on the wild side with leather, accessories, and one-of-a-kind pieces from Daniella at this downtown spot.
80 N. Lexington Avenue
828.242.2705
---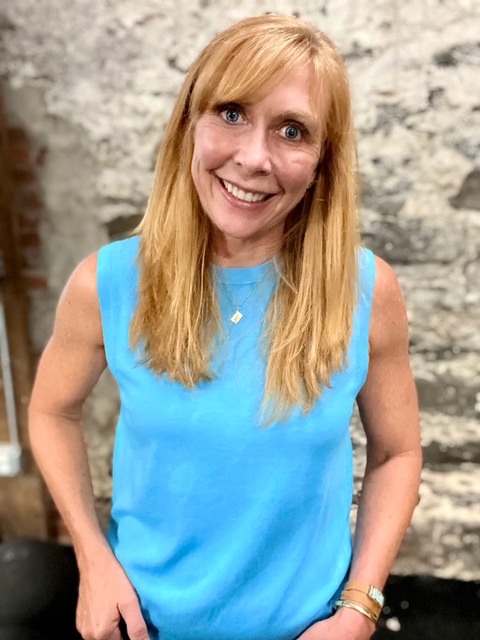 Stephanie Richie
Stephanie Richie has lived in the Asheville area for 13 years. She is co-owner of Underground Fitness, an interval training gym in the heart of Downtown Asheville. She transformed the space from an electrical and cabinet workshop into a unique, edgy gym space that borders the popular South Slope area.
Eat: Restaurants in Asheville
I have been a vegetarian for most of my life, and Asheville has been one the easiest places to dine alongside my carnivorous friends.
All Day Darling
This is my go-to for breakfast/brunch. Located in the historic Montford neighborhood, they feature fresh, local, high-quality food in an open atmosphere. Locals often have All Day Darling in their regular rotation.
102 Montford Avenue
828.505.3701
Baby Bull
When a renowned burger joint gets a nod from a vegetarian, take note. Baby Bull is a casual eatery curated by the Bull & Beggar team (upscale dining). The Vada Pav (with a side of hush puppies) is one of my favorite Sunday afternoon indulgences. Rumor has it that the double cheeseburger is phenomenal.
1 Roberts Street
Posana
For fine dining, this contemporary American restaurant on Pack Square in downtown Asheville is a great choice. A dedicated gluten-free kitchen boasts an ever-changing farm-to-table menu. Consider an early dinner to grab a first-come, first-served patio seat.
1 Biltmore Avenue
828.505.3969
The Times Bar & Coffee Shop
This hip, gorgeous bar in the historic S&W Building specializes in seasonally inspired cocktails and "boozy coffee." Sophisticated and cozy.
56 Patton Avenue
828.774.5028
Citizen Vinyl
This place checks off many boxes—listen, lounge, eat, drink, absorb. Truly one of the coolest spots in Asheville.
14 O'Henry Avenue
Other Favorites:
Cultivated Cocktails
25 Page Avenue, Suite 103
828.338.9779
Sovereign Remedies
29 N. Market Street #105
828.919.9518
Battery Park Book Exchange & Champagne Bar
1 Page Avenue, #101
828.252.0020
Little Jumbo
241 Broadway Street
828.417.4783
Stay: Asheville's Upscale Hotels
While the Grove Park Inn is an obvious choice for drinks with a view, I often recommend The Foundry Hotel downtown and the Grand Bohemian in Biltmore Village for an upscale stay. Both are centrally located and have outstanding dining and lounge areas. For a different experience, many local
Airbnb hosts go out of their way to provide travelers with a uniquely Asheville experience. You will often find local craft beer in the fridge and Poppy's Popcorn in your welcome basket!
Omni Grove Park Inn
A favorite since 1913, this historic hotel provides scenic views, several dining options, golf, a subterranean spa, and more. Known for its distinctive stone architecture, the hotel also hosts a national gingerbread house competition during the holidays.
290 Macon Avenue
828.252.2711
The Foundry Hotel
The Foundry offers a unique Asheville experience complete with first-class service and old-world delights. A restored steel factory turned refined retreat. Enjoy its manicured grounds, scratch-made food and libations, and stately accommodations.
51 S. Market Street
828.552.8545
The Grand Bohemian
Located next to the historic Biltmore Estate, The Grand Bohemian features a Tudor-esque exterior, sophisticated rooms, and great drinks and dining at the Red Stag Grill.
11 Boston Way
828.505.2949
Shop: Local Gifts + Specialty Shops
Tops For Shoes
If heaven was a shoe store, it would be Tops For Shoes, with 30,000 square feet of shoes and plenty of staff to grab your size quickly. You will not leave empty handed…or footed!
27 N. Lexington Avenue
828.254.6721
Embellish
This lovely local shop carries handmade jewelry, bags, and other thoughtfully chosen gifts. The perfect place to treat yourself or find something for your favorite person. "One for you, one for me…"
59 Broadway Street
828.656.1281
Play: Things to Do in Asheville
Asheville's outdoor music scene is fantastic. Check out Salvage Station, Rabbit Rabbit, and The Grey Eagle (recently opened at The Outpost). Local noise ordinances require outdoor concerts to end at 10:00 p.m. which means you can hit up a show even on a "school night."
Salvage Station
468 Riverside Drive
828.407.0521
Rabbit Rabbit
75 Coxe Avenue
828.398.1837
The Grey Eagle
185 Clingman Avenue
828.232.5800
The Never Ending Flower Farm
Located right outside Asheville in Barnardsville, this spot is worth the short drive for you-pick bouquets (or an entire bucket) of beautiful flowers.
152 Tom Harris Trail, Barnardsville
828.713.4046
Looking Glass Rock Trail
This favorite hike boasts a rewarding view and is only about 45 minutes from downtown Asheville. Stop at nearby Looking Glass Falls right off the scenic highway.
The Biltmore Estate
The Biltmore Estate is so much more than the mansion with over 8,000 acres to explore, including lodging, shopping, restaurants, a winery, and more. Biltmore Blooms in the spring is especially spectacular.
1 Lodge Street
800.411.3812
---
Featured Stay in Asheville
WRITTEN BY Winn Elliott
The Swag
2300 Swag Road, Waynesville
828.926.0430
From the moment you arrive at the The Swag's Welcome Center, you feel both welcomed and pampered. Leaving your car behind for your stay, you are offered a warm towel and the beverage of your choice to enjoy by a roaring fire. Before whisking you up to the resort, they take a Polaroid of you which will be placed in a yearly photo album to be viewed on future visits.
Once you are settled into your perfectly curated cabin or room in the lodge, a knowledgeable staff member gives you a tour of the property. You learn the history of this charming place and discover the abundant opportunities available during your stay. The Swag abuts the Smoky Mountain National Forest with access to 500,000 acres of trails and vistas, so hiking was number one on our list. We were not disappointed!
We also played cornhole and croquet on the manicured lawn, and tried our hand at badminton, tucked within the rhododendrons. We wandered around the beautiful gardens, sat on the porch with a cup of coffee watching the hummingbirds, and enjoyed the serene but spectacular views of the North Carolina mountains.
At 6:00 each evening, all guests are invited to mingle over cocktails and hors d'oeuvres on the porch. Dinner is served at 7:00. If you are lucky, you get to sit outside by the fire as the sun goes down on those gorgeous views. If you still have room after the sumptuous farm-fresh dinner, you can grab a s'mores kit and wander down to the fire pit.
Our second and final day started with breakfast and a guided hike and ended with a cookout lunch on Gooseberry Knob. As we drove down the mountain to head home, we wondered how many of those photo albums we will find ourselves in over the coming years.