Blair Farris
Blair Farris, founder, publisher, and CEO of Peachy, is an Austin native. She still has family in the area and travels back and forth several times a year.
Austin is arguably one of the best places in the country for a girls' trip. On a recent scouting trip, my friends and I visited some of our favorite places. While it is incredibly hard to see and do everything in Austin during one trip, we sure did our best! One thing we just couldn't fit in was a spa trip to the Lake Austin Spa Resort. We definitely need to plan another trip!
Eat: Restaurants in Austin
Tip: Take the time to get reservations a month ahead.
ATX Cocina
Guacamole and sodas are amazing. You can't go wrong with an ATX margarita.
110 San Antonio Street, Suite 170
512.263.2322
Aba
The dip sampler, crispy potatoes, and Brussels sprouts are incredible.
1011 South Congress Avenue, Suite 180
737.273.0199
Josephine House
This is the more casual, sister restaurant to Jeffrey's. Try to get a table outside. Everything is good, and the toasted banana bread is the perfect treat at the end of the meal.
1601 Waterston Avenue
512.477.5584
Neighborhood Sushi
Start with the birds nest salad and roasted edamame at this super-cool spot. The salad truly looks like a birds nest and has a beautiful quail egg on top that you crack on your salad. The edamame is smoky with just the right amount of salt. The vegetable tempura is light as a feather, and all the fish is incredibly fresh. (A little bit confusing to find, with the entrance in the back of the parking lot through black door.)
1716 South Congress Avenue
512.580.1390
Matt's El Rancho
When in Texas, you must eat TexMex! To start, order a margarita and the Bob Armstrong dip—delicious queso with scoops of ground beef, sour cream, and guacamole. Love the enchiladas, chile rellenos, and fish tacos.
2613 South Lamar Boulevard
512.462.9333
Elizabeth Street Café
Vietnamese food so the name is a little bit deceiving. We started with spring rolls and green mango and cucumber salad. The spicy chicken crunch has just the right amount of spice and seasoning. The salad was crispy, fresh, and perfectly marinated. The banh mi sandwiches and pho were delicious too!
1501 South 1st Street
512.291.2881
Perla's Oyster Bar
Super cute, chic spot located on South Congress. Great place for brunch with one of the best simple salads with delicious citrus dressing. The tuna tostada is incredible with thinly sliced tuna, avocado, and cilantro. The lump crab Benedict was rich and yummy—the perfect dish to share.
1400 South Congress Avenue
512.291.7300
Stay: Austin's Boutique Hotels
Hotel San José
We wanted to be right in the mix of things on South Congress, but still be within walking distance to Lady Bird Lake and downtown. This super cute boutique hotel offers just the right amount of Austin vibe. The hotel wraps around the outdoor terrace and pool, with crushed granite walkways that are lushly planted with perennials and vines. Our room overlooked the terrace and was perfect, but there are also suites on the quieter side. Don't miss the great craft cocktails and yummy bites.
1316 South Congress Avenue
512.444.7322
Hotel Saint Cecilia
Another one of Austin's cool boutique hotels. This one is a little more contemporary but definitely just as worthy.
112 Academy Drive
512.852.2400
Commodore Perry Estate
This historic Austin landmark mansion has been renovated into a beautiful hotel featuring incredible rooms and gardens. The perfect place for a cocktail, lovely dinner, or to host a wedding.
4100 Red River Street
866.976.4312
Four Seasons
What's not to love about the Four Seasons? This luxury property is located conveniently right on Lady Bird Lake. They have wonderful rooms and exquisite indoor and outdoor dining.
98 San Jacinto Boulevard
512.478.4500
The Driskill
An iconic, historic hotel that can't be missed. With over 100 years of Austin history, it is definitely worth taking a stroll through the hotel's common areas or booking a delicious meal.
604 Brazos Street
512.439.1234
Shop: Local Gifts + Specialty Shops
South Congress Area
Stag
Hip, cool, and casual clothes for guys.
1423 South Congress Avenue
512.373.7824
Daughters
The sister store to Stag. Equally hip and cool for the gals. I got a great color blocked ringer tee.
1210 South Congress Avenue
512.614.1600
Goorin Bros. Hats
Iconic hats that you will have for years to come. Love the custom feather packs to top off your lid.
1323 South Congress Avenue
512.326.4287
South Lamar Area
Good Company
Beautifully curated clothes for women. Their bespoke line is inexpensive but still great quality.
918 West 12th Street
512.520.4402
Kick Pleat
Interesting clothing and shoes for women. Many of the brands are new and a bit edgy.
624 North Lamar Boulevard
512.445.4500
By George
Austin's nicest clothing and shoe boutique. It's expensive, but you will find pieces that you love and will keep forever. They also have very unique, beautiful jewelry.
524 North Lamar Boulevard
512.472.5951
Play: Things to Do in Austin
Lady Bird Lake
The Colorado River runs right through downtown Austin, and Lady Bird Lake is a river-like reservoir that is a must-see. There is a walking trail around it—you can customize the length of the walk depending on the bridges (there are 1, 3, 5, 10 and 20-mile loops to walk or bike). There are also multiple places that you can rent canoes and paddleboards.
Zilker Park
The 350 acres of Zilker Park border Lady Bird Lake and include trails, soccer fields, and tennis courts. The park also hosts lots of outdoor concerts and festivals.
2100 Barton Springs Road
512.974.6700
Barton Springs Pool
Located within Zilker Park, Barton was formed from a natural spring with a pool area that is actually three acres. The temperature stays around 69 to 70 degrees. People from all walks of life love it—from senators to topless sunbathers!
2131 William Barton Drive
512.974.6300
Blanton Museum of Art
This art museum on the University of Texas campus is one of the largest university museums in the country and serves as Austin's art epicenter. It has the largest, most comprehensive art collection in central Texas. The museum is currently undergoing renovations but is open to visitors.
200 East Martin Luther King Jr. Blvd.
512.471.5482
---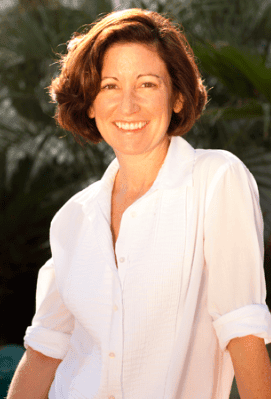 Julie Blakeslee
Julie Blakeslee, formerly Thornton, has extensive experience designing gardens, interiors and events. In 2010 Julie turned to her first love of gardening and joined Big Red Sun Austin as owner and a designer. Julie prefers classic designs that are kept relevant with the subtle inclusion of contemporary elements. Because a garden is a living entity, to be successful its design must consider all aspects of how the garden will be used, perceived and cared for.
Eat: Restaurants + Bars in Austin
I have a 15-month old, so I only get to eat out at lunch. Our studio is on the East Side, so my favorite haunts are "east-ish."
Veracruz All Natural food trucks
The fish tacos are to die for, and the aqua frescas are so big they will keep you wired for the entire afternoon. It takes them a while to make the food, so you just have to chill out and wait.
1704 E. Cesar Chavez
512.981.1760
Tamale House East
The location is cool and dark inside—they also have good parking and a sweet outdoor garden for dining. Get tamales and always a Mexican Coke. Good breakfast too.
1707 E. 6th Street
512.495.9504
Jo's Coffee
The frito pie will change your life. Again, enjoy it with a Mexican Coke or a Topo Chico. Their coffee is helpful. If you have your dog, go to the walk-up window.
242 W 2nd Street
512.469.9003
Royal Blue Grocery
They are our bodegas downtown. Run by several friends (one of whom is a self-proclaimed "coon ass" from Louisiana). Order the muffaletta at the counter. They also feature all sorts of local food vendors in their fridge cases, and the staff is devastatingly cool and nice, an unusual combination.
609 Congress Avenue
512.469.5888
Stay: Austin Hotels, B&Bs + Rentals
Hotel Saint Cecilia
Easily the best hotel in ATX. It's very small, and I can attest that the staff is very discreet. Liz Lambert always gets it right.
112 Academy Drive
512.852.2400
Kimber Modern
My friend Burton Baldridge designed this B&B, which is steps away from SoCo.
110 The Circle
512.912.1046
HomeAway (now VRBO)
Hey, this is where HomeAway was born. Take advantage of it while you can—rent in East Austin, Travis Heights or Zilker if you are here for the Austin City Limits Festival. That's what all the bands and movie stars do. Check out the house next to Josephine House in Clarksville.
Shop: Local Gifts + Specialty Shops
JM Dry Goods
The owners moved here from Marfa but still go over to Mexico to bring back all the chic goodies. Michele Teague also designs Mexican tops and dresses and has them made. I wear these all summer long. Next door is Spartan for cool, small gifts like uppity stash bags.
JM Dry Goods
215 South Lamar, Suite C
512.579.0303
Spartan
215 South Lamar, Suite D
512.579.0303
Whole Foods
I hate to say it, but I've been shopping there since it was in its original location down the street on Lamar. The cashiers would make hilarious quips on the intercom constantly—I miss those days! I am still startled when I visit a Whole Foods in another city and the staff isn't all groovy and in the know about, well, everything one would need to know.
525 N. Lamar Boulevard
512.476.1206
Allens Boots
Just go in and pick a good-looking young cowboy on staff to help you fit your boots. Ultimately, you'll purchase Lucchese, but spend a few minutes having him help you look around. You'll thank me.
1522 S. Congress Avenue
512.447.1413
Billy Reid
A designer from Alabama who has great men's clothes and also fuss-free clothes for women. Cool shop as well. Next door to a delish bakery—Sweetish Hill.
1122 W. 6th Street
512.354.1884
Sweetish Hill
1120 W. 6th Street
512.472.1347
Play: Things to Do in Austin
Broken Spoke
Try to catch Bruce Robison and Kelly Willis or Dale Watson. They have dance lessons too — you'll want them. Good chicken fried steak too.
3201 S. Lamar Boulevard
512.442.6189
Fusebox
Ron Berry is the ED of this curated art performance festival in the spring. I highly recommend buying a pass to attend as many performances as you can—it's an international lineup. He always has very strong group participation events, so participate!
2023 E. Cesar Chavez
512.569.6129
Fischer Dance Hall
Go out to see one of Austin's oldest dance halls. The venue is gorgeous, and if you call ahead you can bowl in their nine-pin bowling alley. And it's a great Hill Country drive getting there.
115 Fischer Store Road Fischer, Texas
830.935.4800
Talk to anyone and everyone. People are sincerely nice here and thrilled to give you advice on the coolest of the cool no matter what you have in mind.
---
Kate Hersch
Kate Hersch has lived in Austin for the last 15 years after returning to Texas from New York. She lives with her husband, 13-year-old daughter and 10-year-old son in Pemberton Heights, a centrally located neighborhood with historic homes, swarms of children and fun neighbors.
Kate is the owner and designer of August|Morgan, known for her line of embroidered cocktail napkins. August|Morgan cocktail napkins, which couple irreverence with elegance, may be purchased at fine boutiques throughout the country or from their website at www.augustmorgan.com.
Eat: Restaurants + Bars in Austin
Clark's
Whether you want to sit at the bar and eat oysters or snuggle into a banquette for champagne and caviar, this Clarksville staple is one of my favorite spots in the city. 1200 W. 6th Street
512.297.2525
Tacodeli
Preps and hipsters alike flock to this Austin chain for fresh and innovative tacos. Warning: the salsa doña is dangerously hot and seriously addictive.
4200 N. Lamar Boulevard
512.419.1900
Texas French Bread
Fresh and delicious fare makes this restaurant one of my favorites since college. I recommend the pimiento cheese sandwich on sourdough with the side salad. Situated near the University of Texas, professors, students, moms and all types feel at home here. I have spotted Laura Bush there as well!
2900 Rio Grande Street
512.499.0544
Stay: Austin Hotels
Hotel Ella
I threw my daughter's Bat Mitzvah at this historic hotel and it was QUITE the party, if I do say so myself. Located in the historic Judges' Hill neighborhood, the hotel used to be a mansion. The rooms have been updated, and I stayed in a suite off the romantic wraparound porch. Hotel Ella is close to the University of Texas.
1900 Rio Grande Street
512.495.1800
The Four Seasons
I love to check into the Four Seasons with my husband for a special occasion. Situated on Lady Bird Lake, you can watch the Austin Bats, go on a run, ride or canoe and join the throngs of Austin athletes. The spa is divine, and Trio, the restaurant, never fails. I also like to order up a pitcher of margaritas from room service with chips and guacamole.
98 San Jacinto Boulevard
512.478.4500
Hotel San José
For a "staycation" I like to check into this former motel that has been converted into a mecca for the ultra cool traveler. Liz Lambert started her empire with the Hotel San José. You can check in with your pet and stroll South Congress, eat and shop.
1316 S. Congress Avenue
512.444.7322
Shop: Local Gifts + Specialty Shops
Sustainable Food Center Farmers' Market
My daughter and I love going here on Saturday mornings. Not only are there local farmers selling their fresh crops, there are local juicers, chocolatiers, Indian food vendors, cheese makers and more. If you are not planning on cooking, get a meal to go!
Republic Square Park, 422 Guadalupe Street
JM Dry Goods
I love to shop here for woven caftans. You will be the envy of all when you show up on vacation with one of their fabulous designs made in Mexico.
215 South Lamar, Suite C
512.579.0303
Adelante
This is my daughter's favorite shop. They sell adorable and chic shoes, jewelry and clothes. They also sell August|Morgan cocktail napkins and other home goods.
26 Doors
1206 W. 38th Street
512.452.5322
By George
My favorite local store with Balenciaga, Celine, the Row and the like. The salespeople are the nicest in town.
523 N. Lamar Boulevard
512.472.5951
Play: Things to Do in Austin
RIDE
Started by a NYC transplant, this spin class destination is located downtown. Sweat it out before you go out for a night on the town.
117 Lavaca Street
512.322.5252
Lions Municipal Golf Course
My 10-year-old boy and his pals love to play at this centrally located golf course. The golf course has been around since 1934 and is a gorgeous and affordable place to spend the day. Plus it has a great snack bar!
2901 Enfield Road
512.477.6963
---
Shannon Dowell
Born in Houston, Shannon attended the University of Texas in Austin and returned to Austin after four years in Del Mar, California. Upon her return, she began her interiors business. After years in residential design, she opened her showroom, Wendow Fine Living, in 2007. As a native Texan with strong ties, Shannon has a firm hold on the aesthetic her clientele is after. Wendow has proven to be the "go to" for sophisticated homeowners and numerous Austin designers. Today Shannon continues her design work as well as owning and operating Wendow Fine Living.
Eat: Restaurants + Bars in Austin
Cipollina
A favorite "in the hood." It's quiet, local and filled with neighbors. The mushroom pasta is my personal favorite. The pasta is so fresh and light, you'll be amazed. Fabulous wines, too. This is a great spot for date night.
1213 W. Lynn Street
512.477.5211
Clark's
Super fresh clean seafood…I miss this most from my years in California. This light, bright oyster bar is easy to get to and consistently fabulous. I tend to order the same thing every time: a classic Crab Louie salad, perfectly brewed iced tea for lunch or with a very cold, slightly dirty martini at dinner.
1200 W. 6th Street
512.297.2525
Fonda San Miguel
Fonda never disappoints! Despite a tricky location, this is an old-time favorite. (My parents actually hosted my 21st birthday here.) There is a wait every night, but you can order the full menu in the bar. This has been a favorite for birthdays, family dinners or date night. Try the ceviche, tampiqueña or pescado al mojo de ajo.
2330 W. North Loop Boulevard
512.459.4121
Jeffrey's
The bar is the best for oysters and cocktails. Recently renovated, this old school neighborhood favorite is back. This is a great spot for date night or a special occasion dinner.
1204 W. Lynn Street
512.477.5584
Musashino
The freshest sushi in town. Consistently the best, old school sushi for the diehard sushi lover in you. No frills, throwback decor, but hands down amazing every single time. I'd go every day if I could. The menu is huge with a very long list of unique signature rolls. I tend to stick to the sashimi menu, and always with a Gyu tataki to start.
3407 Greystone Drive
512.795.8593
Matt's Famous El Rancho
This is a family weekly favorite. You can't go wrong.
2613 S. Lamar Boulevard
512.462.9333
Olive & June
This has been a favorite of the girls at Wendow since they opened. Girlie happy hours. Across the street from Wendow with a shady rooftop patio in the huge oak trees and a very fun bar. I can't wait for cooler weather to enjoy it again soon.
3411 Glenview Avenue
512.467.9898
Polvos
One of Austin's many Mexican haunts. The homemade salsa bar and ceviche (or any seafood dish) is out of this world. I find a craving for Polvos at least twice a month. This very casual spot is always packed.
2004 S. 1st Street
512.441.5446
Stay: Austin Hotels
Hotel Ella
This newly renovated historic boutique hotel has a great bar and a very good restaurant too! It's a cool venue for private events; I have been to a few where this property has been completely transformed.
1900 Rio Grande Street
512.495.1800
Hotel Saint Cecilia
This hip ultra cool boutique hotel sits just off of South Congress. Some rooms are far better than others—so ask, for sure! The bar is a sultry, speakeasy-type space…very cool.
112 Academy Drive
512.852.2400
Lake Austin Spa Resort
We are lucky to have this award-winning spa just west of town. It is truly a luxury, and a great way to unwind and relax. It's a perfect spot to get away without much planning or effort. Day guests or overnight guests are welcome, but you must schedule ahead.
1705 S. Quinlan Park Road
512.372.7300
Shop: Local Gifts + Specialty Shops
Adelante
A super easy spot to hit for casual clothes. Tricia does a great job buying for the eclectic Austin market. I can find things here for both my 16-year-old and me!
26 Doors
1206 W. 38th Street
512.452.5322
By George
My "go to." Katie, Renee and Susie know me, my style and my terrible fit. I am in good hands every time I walk in the door. I tell my husband it's "investment" shopping.
524 N. Lamar Boulevard
512.472.5951
The Menagerie
If I need anything for the tabletop or any fine jewelry, Vicki has it all and has curated the best. I would trust no one else. And she's right around the corner in Jefferson Square.
Jefferson Square Shopping Center
1601 W. 38th Street
512.453.4644
Uncommon Objects
This is a fun spot to shop on South Congress. Filled with different dealers, each vignette is riddled with creative, quirky and fun finds. I could stay there for hours. I have made many a fabulous find in Uncommon Objects over the years.
1602 Fortview Road
512.442.4000
Wendow Fine Living
I'd be silly not to mention what I think to be the best home furnishings store in Austin — I'm a little biased, of course.
1512 W. 35th Street
512.284.9732
Play: Things to Do in Austin
Lady Bird Lake
Take a walk, a run or a bike ride around "town lake" which is now Lady Bird Lake. Located within the heart of town, Austin is fortunate to have this beautiful trail system. It is peppered with exercise enthusiasts at all times of the day.
South Congress
I could walk, shop, dine and drink my way through SoCo. This is just fun people watching and quintessential Austin! It is a must. It is all so much fun…with your man or your family!
The Contemporary
A beautiful architectural gem that sits on Lake Austin. It is fun to walk the grounds or take an art class. The grounds here are amazingly beautiful. This is truly one of the prettiest spots in town.
3809 W. 35th Street
512.458.8191
Alamo Drafthouse Cinema
For a night at the movies, it's the best!
1120 S. Lamar Boulevard
512.861.7040
---
Food Trucks in Austin
Written by Garrett Lathan
Garrett Lathan got his start cooking with an underground supper club called Entre in St. Louis, MO. He spent six years cooking around the city and was most recently the sous chef at Death in the Afternoon where he was tasked with creating and overseeing the restaurant's charcuterie and fermentation programs. Today he is working outside of the kitchen. He and his wife moved back home to Austin last year.
Food trucks are big here in Austin. Just like in other cities, often they are a starting point for talented chefs. Take, for example, a guy named Aaron Franklin. The man went from making the best BBQ briskets this city had to offer out of an old Winnebago to owning a popular brick and mortar restaurant, Franklin Barbecue. Franklin went on to win a James Beard award.
That's one example of many who have won various awards for their food, either as a business working out of a food truck or one that started in the hot and sweaty belly of one. The demand for this particular sort of food—and the competition that comes with that demand—has driven the quality of the products being sold. Here are some of my favorite food truck spots in town.
Valentina's Tex Mex BBQ
7612 Brodie Lane
512.221.4248
Valentina's "pitmaster," Miguel Vidal, has brought together the two basic food groups near and dear to any Texan's heart, Tex Mex and BBQ. He's also smoking some of the best damn brisket you can get in Austin outside of the usual suspects (Franklin's BBQ, La Barbecue and John Mueller Meat Company). Valentina's offers brisket, pulled pork and pulled chicken as either tacos (with different garnishes and salsas) or as BBQ sandwiches. Their flour tortillas are killer, and the brisket taco is my favorite. It's just a flour tortilla, chopped smoky brisket and a small dousing of simple and slightly spicy red salsa fresca. That's it, and it is incredible.
Tamale Addiction
1418 Barton Springs Road
512.278.1775
All of the tamales are pretty good, but my favorites are the ones wrapped in banana leaves. The Chiapaneco is my number one; the masa is delicate, just a little crumbly and intensely corny (in a good way). It's full of pulled chicken thigh meat slathered in a bitter, exotic and cocoa-y mole sauce, and every other bite has either a little bit of prune, green olive or fried plantain. The banana leaf imparts a fruity aromatic smell and flavor to the corn masa.
Kyōten
1211 E. 6th Street
512.888.7559
Look, I know sushi out of a food truck may not seem all that appealing, but pretty much everyone I know thinks this is some of Austin's best. Kyōten serves traditional Edo style sushi, but they also are known for their Hako sushi, which is made from cured or cooked fish and rice, pressed into a box mold and cut into squares or rectangles. The lightly cured mackerel is my favorite, and the rice is just slightly warm. If you're not all that into Japanese food, you've probably never had anything like it—it's excellent.
Thai Kun
at Rock Rose
11601 Rock Rose Avenue, Suite 101
512.394.5550
You've probably heard the name Paul Qui mentioned when folks talk about Austin's food scene. He won Top Chef, and he's all over Instagram cooking with folks. But before he was anything, he had a few food trucks in east Austin called East Side King, serving thoughtful and creative Asian street food. You probably haven't heard the name Thai Changthong though. He runs Thai Kun, one of East Side King's food trucks that resides at Whisler's cocktail bar on East 6th. Each East Side King location is a little different from the others, and this one is exclusively Thai food. Bon Appétit put them on the Top 10 for best new restaurants (not food trucks) in 2014. Honestly this is my favorite food in Austin. The waterfall pork is marinated grilled pork with sticky rice and the spiciest and most delicious sauce you have ever eaten in your life. They call it Tiger Cry sauce, and it will blow you away. The Thai-style fried chicken is excellently crunchy and steaming hot inside. It comes with a side of white rice that's been mixed with chicken fat and some slices of fresh cucumber. It might not sound like much, but it's so addictive.
Bananarchy
603 W. Live Oak Street
512.522.9316
For dessert food trucks in Austin, options are kind of sparse. Bananarchy serves up frozen bananas with various toppings, and honestly, they execute it marvelously. They offer four different sweet coatings that they dunk your banana in: chocolate, vanilla, peanut butter and vegan chocolate. The array of toppings runs the gamut from Heath Toffee Bits and M&Ms to granola and cranberries. They also have a number of variations to choose from—my favorite is the Afternoon Delight covered with chocolate, vanilla and peanut butter coatings and topped with toasted nuts and graham crackers.