There are many nooks and crannies in this city—all filled with a reserved yet contagious energy. So with kids in tow or a day of shopping and lunch with the gals to a relaxed night of dining and wine, there truly is a place for everyone whether the tried and true or the yet to be explored.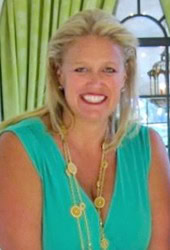 from Lisa Ogle
Eat: Restaurants + Bars in Dallas
Brunch with the family
Breadwinners, Chicken Scratch, and Company Café in Katy Trail
Rise #1
The Marshmallow soup, truffle mushroom soufflé, and for dessert the Grand Marnier soufflé. My children love to sit at the kitchen bar and watch the chefs create the perfect puff of deliciousness.
Lunch with my girlfriends
R+D Kitchen, City Café, and Mermaid Bar at Neiman Marcus
Lunch with my husband
Parigi Restaurant and Asian Mint
Toulouse Cafe & Bar
We love to sit on the French inspired bistro patio eat mussels, drink wine, and nosh on French bread and French onion soup.
Dinner
Al Biernats
I love to come here because it is happening every night. The Crab and Corn Chowder, Tuna Poke, and Filet Oscar are just a few of my favorite things. Best steaks I have ever had.
HG Sply Company is a healthy choice for dinner…it is paleo and organic. The Bacon- Wrapped Pork Shank and the Quinoa Bowls are delicious. The roof top bar has a view of the sunset and all of down- town Dallas. I love all the local musicians they hire to play at night on the rooftop.
Stay: Dallas Hotels
Mansion on Turtle Creek The Mansion is the perfect staycation for us. We love to sip cocktails by pool and float the day away. Evening drinks on the patio followed by Chef Dinner then on to the bar for live music and perfectly made cocktails.
Hotel St. Germain Boutique hotel right in the middle of downtown. I love the old school southern man- sions. The bedrooms are so romantic and cozy. The Queen Anne-style mansion, decorated with antiques from France and New Orleans. The high-ceilinged dining room has white tablecloths, an Aubusson tapestry and Limoges china.
The Joule The multi-leveled penthouse is amazing. Great spot for a private party or a get away. The views from all the balconies and perfectly decorated New York-style loft. Love staying right in the heart of down town. The pool is very sexy and so is the night club.
Shop: Local Gifts + Specialty Shops
Bargain shopping: First Monday at Dallas Market Center, The Shops at Park Lane, Walmart
All things nice: Highland Park Village
The perfect dress: St. John
The perfect shoes: Hadleighs
The perfect handbag: Chanel
The perfect sunglasses: Dior
The perfect scarf: Hermes
The perfect gift: St. Michael's Women's Exchange
Play: Things to Do in Dallas
DAY PLAY
Klyde Warren Park People watching, kite flying, dog walking, and food trucks.
Napping, painting, and strolling in Lakeside Park, Lakeside Drive at Beverly Drive.
Katy Trail  for people-watching, biking, and skating.
NIGHT PLAY
The Mansion on Turtle Creek Bar, Saint Ann Restaurant & Bar, and Bowl and Barrel
Candle Room for dancing and Inwood Tavern for live music.
HG Sply Company for it's roof bar.
---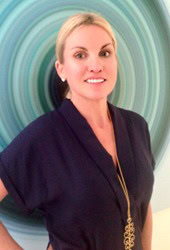 from Lisa Runyon
Eat: Restaurants + Bars in Dallas
Kazy's Gourmet My favorite sushi is actually in a Japanese Grocery Store where you can grab your sushi to go and pick up the yummiest Japanese candies. Plus they sell Japanese groceries for the truly ambitious cook. (Full disclosure: This is a serious dive but I think some of the best sushi in town!)
Boulevardier for the best steak frites.
Enos for the best pizza in Dallas.
Shaved ice at Chips on Lovers. With favors like Tigers blood make this my son's favorite after school stop.
Stay: Dallas Hotels
The newly expanded Joule Hotel and Spa. Do not miss the Art Collection!
Shop: Local Gifts + Specialty Shops
Hotel Shop at the Joule for accessories and gifts
Piermarini for cool unique.
Carla Martinego for big event dresses and shoes you won't find anywhere else.
Play: Things to Do in Dallas
LB Houston Nature Trail for mountain biking. A fun nontechnical trail.
Downtown Neimans at Christmas. It's become a holiday tradition for my kids to go play in the window displays.
Pole Position Raceway for indoor go-karting.
---
from Lucy Wrubel
Eat: Restaurants + Bars in Dallas
Mi Cocina
At great risk of being utterly unoriginal I mention MiCo but every town has its PLACE and this one is ours…always the first stop when I land at DFW.
Tei Tei
Its the Wrubel family splurge…Stella calls 'beef on a rock' her special occasion meal
Taverna
All I can say is…we moved here after three years in Roma and Alberto makes the best, real, down-home Italian in the big D.
Stay: Dallas Hotels
Lumen So close and easy and the makeover is fab.
Joule…can't beat the rooftop bar/pool.
Mansion…duh again…it's a classic.
Shop: Local Gifts + Specialty Shops
I am partial to (and am the music director for) all of Brian Bolke's GENIUS….Forty Five Ten…DANGER Will Robinson…the pieces you buy here are FOREVER.
Cabana is as much FUN as it is trouble…it's like shopping in your very sophisticated and chic sorority house…the CLOTHES are killer and the staff tells you the TRUTH.
V.O.D. is like a little secret-secret that makes you feel like you left the country and dropped down into an edgy european enclave, that knows everything YOU don't!
Play: Things to Do in Dallas
Live music at The Kessler or Lee Harveys…oh an then you gotta check the paper for DJs at the It'll Do.
Klyde Warren Park with pals, kids, dogs on a Sunday is pretty awesome…kick it off with a stroll through the Nasher Sculpture Garden.
---
from Meg Florence
Eat: Restaurants + Bars in Dallas
Parigi (for lunch)
Fearing's…so unique to Dallas!
Smoke, Toulouse, Shin Sei, and Nonna
Drinks
Mansion terrace in the fall or spring when the weather is just right.
Shop: Local Gifts + Specialty Shops
Furniture Shopping
Play: Things to Do in Dallas
FAVORITE PLACES TO TAKE KIDS OR OUT-OF-TOWN GUESTS
The Perot Museum of Nature and Science
Shop around Design District and Bishops Arts shops
OUT OF TOWN FUN
Visiting family and friends in La Jolla
Skiing Sun Valley Idaho
Shopping at photography galleries along Abbott Kinney in Venice Beach
Barney's in NYC
Hiking in Santa Fe
---
from Cristina Lynch
Eat: Restaurants + Bars in Dallas
Smoke is the best barbecue in a very trendy setting. You can have a bite to eat there and then head across the street to the Belmont Hotel Bar.
One of my favorite neighborhood restaurants is Carbone's. It has great Italian food and the best Milanesa!
Stay: Dallas Hotels
I would recommend the Belmont Hotel. It's beautiful small hotel with a great bar that features the best view of downtown Dallas.
The Mansion on Turtle Creek has my favorite bar. It feels like your taken back to the 1930s when bars were dimly let and on some nights they have fantastic live music. Not to mention, it's the best restaurant in town.
The Hotel Zaza is a nice place to stay especially during the summer months if you're looking for a fun pool scene.
Shop: Local Gifts + Specialty Shops
I can't not mention Peacock Alley on Slocum Street. The best place for bedding in Dallas and the people there could not be kinder. They also sell Mi Golondrina nightgowns and decorative pillows (photo right).
I recently discovered V.O.D. boutique and am addicted. They feature wonderful designers including Isabel Marant who I love.
Forty Five Ten is a great place to shop and they also have a beautiful restaurant in the back.
Play: Things to Do in Dallas
I love to ride my bike around White Rock Lake. It's such a beautiful scene and there always sailboats out.
A few hours at the Farmers Market is a great way to spend the day. Please stop by Paul's and get the most delicious corn.
You can't come to Dallas without visiting the Nasher Sculpture Garden. It has incredible pieces and is so peaceful for a Saturday afternoon.
---
from Nicole Musselman
Eat: Restaurants + Bars in Dallas
Lucia, Neighborhood Services, and HG Sply Company
Stay: Dallas Hotels
The Mansion, The Joule, and The Ritz
Shop: Local Gifts + Specialty Shops
Cabana (@Instagram) and her new polished big sister store, Canary
Play: Things to Do in Dallas
The Goat for karaoke