WRITTEN BY Blair Farris
Recently I had lunch with the uber-talented Hallie Eban of Piet Jac Designs. She's a girl after my own heart—when I showed up a few minutes late she already had a glass of wine and salad! It was supposed to be a quick interview, but after an hour and a half I was mesmerized by this very special person.
Hallie and her family immigrated to the United States from Vietnam in 1996 as political refugees. They were Montagnards, the indigenous population of Vietnam, who were faced with religious and cultural persecution.
I asked Hallie about her family and how they have influenced her. She shared, "My father is my biggest influence. He passed away when I was in high school, but it feels like yesterday. Although he was a practicing physician in Vietnam, his passion was coffee. We owned coffee plantations in Vietnam that are still run by family members. When we came to the U.S., we had to leave many assets behind because of the Communist regime. I remember my father had a hat that said, 'Very well educated, but broke.' He was an MD who spoke many languages, but he worked at Charlotte Latin School as a janitor for our first few years in the U.S. to take care of our family. His work ethic was impeccable: he put six children through university. He guides me every day, and it is in his honor that I devote myself to philanthropy."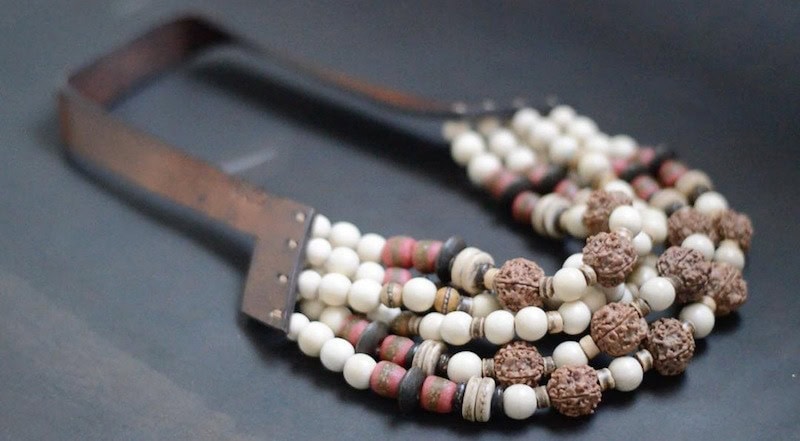 Hallie has traveled the world, worked as a banker on Wall Street, worked in a winery in Washington State, climbed Mount Rainier twice and is now pursuing a degree in medical anthropology. She's accomplished all of this while designing incredibly beautiful necklaces.
After her mother passed away in 2015, Hallie decided to get away for a bit. Although a Christian, she found herself at a Buddhist monastery in Kauai, Hawaii. She explains, "The monks there wear 108 red beads on a strand. The seeds I use are rudraksha, which in Tibetan text means 'tears of the gods.' These seeds are said to evoke the chakra and recharge the soul, plus the color red in Greek text is called the color of the gods. I brought a box of beads home, and this is what became of it." Hallie now sources her beads from all over the world.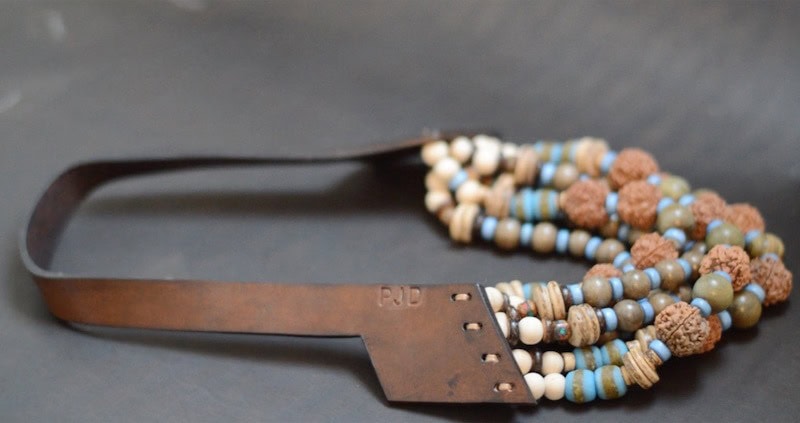 All of her designs are handmade—she cuts the leather herself and sews the strands of beads in each necklace. Colors are inspired by her travels, voluntarism across South America and coffee plantations in her homeland, the Montagnard Highlands. Her designs are natural and organic.
I'm not exactly sure how Hallie finds the time to do all that she does, but when I asked her if there was anything else that I should know, she responded with a Bible verse: "No one should seek their own good, but the good of others." (1 Corinthians 10:24)