Recently on a plane to Texas, Peachy Editor in Chief Blair Farris had the good fortune and pleasure of sitting next to Caroline Ragsdale-Reutter, the founder of Caroline's Cakes. According to Blair, "We talked the entire flight—Caroline is absolutely lovely. Peachy featured one of her cakes last year for Mother's Day, so I was thrilled to meet her in person. I'm hoping to visit her after the holidays and check out her new factory in Spartanburg."
Caroline discusses how this cake became such a major ingredient in her life: "My background is in interior design, but good food has always been a major player in my life. Growing up in Lake City, South Carolina, life revolved around entertaining. My mother, a fabulous cook and a gracious entertainer, constantly entertained my father's customers with recipes that had been in our family for generations. There always seemed to be weekly cookouts on our terrace or delicious dinners with friends. Whether it was a planned cocktail party or a last-minute barbeque, I quickly learned the enjoyment that food brings into everyone's lives."
Caroline served her first Seven-Layer Caramel Cake at her son's christening in 1982. She recalls, "The power of word-of-mouth spread this incredible tasty treat across the country. Before I knew it I had customers as far away as Alaska and Hawaii wondering how soon they could get a caramel cake."
The business, which is based in Annapolis, Maryland, gained more fans in 2011. One of her Seven-Layer Caramel Cakes was featured in the movie, The Help, which is based on the book by Kathryn Stockett. As Caroline explains, "There's this line in the book—that when you sat at my grandmother's table and ate a piece of her caramel cake, you knew it was baked with love. A caramel cake with good, smooth caramel icing, that was such a badge of honor in the South."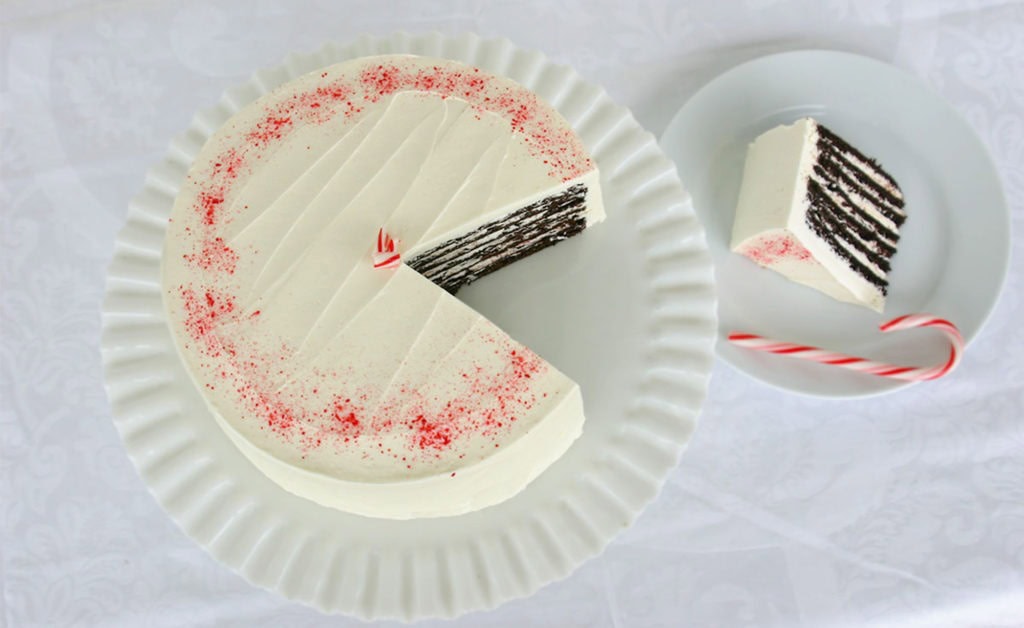 Her caramel cake has also been featured on The Today Show, The Food Network and in multiple magazines including Town & Country, Southern Living, Garden & Gun, Forbes and O, the Oprah Magazine.
For years, Caroline ran the business out of the basement of her Annapolis home, baking the caramel cakes along with other layer cakes—including chocolate, coconut and lemon. Most of her signature cakes have seven layers. Later on Caroline moved the business out of her home, then added Caroline's Gourmet Take it Away, a catering service a few doors down from the Caroline's Cakes headquarters in Annapolis.
Caroline's Cakes now has a second location in Spartanburg, South Carolina, which offers tasty confections for pickup. The signature line of cakes is always available along with a selection of seasonally decorated cakes and cupcakes.