WRITTEN BY Tamberlyn Dobrowski
Peachy hit Nashville and had a wonderful time checking out the hot spots for drinks, food and music. With so many places to try, we took the city by storm and each night had two or three places lined up for drinks, appetizers and entrees.
First stop…City House!
Our first night we visited City House, where Chef Tandy Wilson has created an inventive Italian menu laced with Southern reinventions. The space, which has a cool industrial vibe, also has a wonderful outdoor space for warmer months. We ordered the octopus from the antipasti menu, which featured a hot rub, white beans, celery, red onion and lemon. It was a favorite of the group—we all wanted more! City House offers fresh herbs from the back garden, handmade pasta and an in-house charcuterie.
[schema type="recipe" name="City House's Sausage, Apples, Red Onion and Parsley" ingrt_1="6 sausage links (your favorite), preferably from a local butcher" ingrt_2="Peanut oil" ingrt_3="1 lemon, sliced" ingrt_4="½ of a red onion, sliced" ingrt_5="¼ cup parsley leaves" ingrt_6="1 apple, sliced " instructions="Heat a large skillet over medium heat. Add enough peanut oil to film bottom of pan and follow with sausages. Cook to golden brown on one side, flip and put in oven for 7 minutes. Remove sausage to rest. Distribute lemon slices on the bottom of the skillet, followed by onion slices, and cook briefly. Add parsley and apples, remove from heat and fold together. To serve, slice sausage in half and top with lemon/onion/apple mixture." ]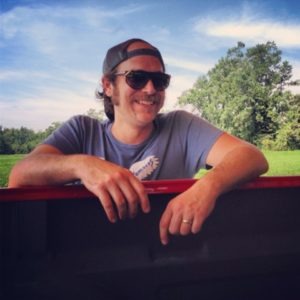 Tandy Wilson opened City House in Nashville's historic Germantown district in 2007. City House's menu features quality, local ingredients cooked with great care and purpose. Cured meats are prominent, revolving between Wilson's various salamis and, more recently, hand-cured hams. He opened City House after spending two years as sous chef for Margot McCormack at Margot Café and Bar, also in Nashville. It was his mother and grandmothers who instilled in him this enthusiasm and love of food early on, and it was during his first restaurant job at The Orangery while attending the University of Tennessee in Knoxville that he discovered his talent. Wilson left Tennessee for Arizona, where he graduated from Scottsdale Culinary Institute and worked at the world-famous Tra Vigne restaurant in St. Helena, California. After traveling to Italy to learn more about regional Italian cooking, Wilson came home to his roots. A frequent James Beard Foundation nominee for Best Chef of the Southeast, Wilson was named a semifinalist in 2013 and 2014.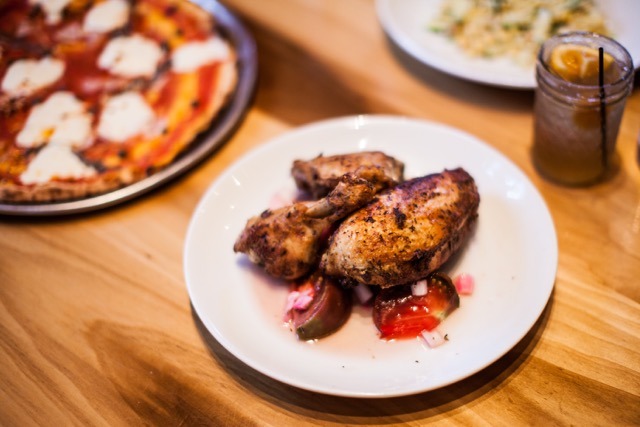 City House
1222 4th Ave N
615.736.5838
Photography by Caroline Allison and Andrea Behrend