Charlotte's got a lot (of food).
WRITTEN BY Tori Bilas, Spoon University 
Charlotte's taken a lot of heat for its food scene in comparison to North Carolina's "foodier" cities like Durham, but lately it's added some new flair that's taking it to the next level. With a combination of new, trendy restaurants in the hot Charlotte neighborhoods and the classic old-school favorites that have been around for ages, the Queen City is becoming a spot you won't want to miss. If you don't want to go wrong on food choice, give some of these a try: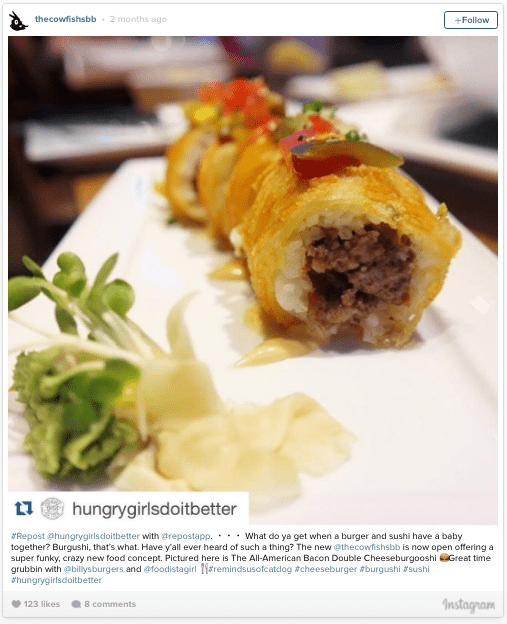 You've probably had sushi, and you've probably had a burger. But I'll bet you've never had "burgushi," the famous fusion created by Charlotte's most popular restaurant that brought Japanese food and burgers into one fabulous setting. It may take forever to get a table, but they have huge fish tanks for you to admire while you wait.
Rico's may be one of the only acai vendors in Charlotte, but they really blow away any other potential competition. Go for the rainbow bowl if you're looking for an insta-worthy snack.
3. Made-to-Order Sandwiches at Laurel Market
This is a homey neighborhood convenience store that happens to sell wonderful sandwiches from their deli counter. They also have snacks and sides galore for your perfect sandwich.
The name of the restaurant says it all. Chef Bruce Moffett has taken over the Charlotte restaurant scene and Good Food offers a variety of small dishes that range from fried broccoli to seared scallops. The chocolate brownie for dessert is the cherry on top, it just stinks that you have to share it all.
5. Margaritas at RuRu's
RuRu's is the new Myers Park hotspot, with a killer patio and flawless margaritas. The Mexican cuisine pairs perfectly with an evening cocktail with friends at this charming place. The best part is that all menu items are named by movie quotes. It's exponentially more fun when you can order your taco by saying, "MOM! THE MEATLOAF!"
The baristas here are clearly experts, as every cup of espresso is beautifully poured into stunning works of art inside your coffee cup. They don't have a storefront, but rather stalls in both Atherton Mill Market and 7th Street Market.
A Charlotte classic, Price's is hands down the best fried chicken in town. Skip Bojangles for something truly unique to the Queen City.
8. Cap'n Crunch Pancakes at Fahrenheit
Fahrenheit is one of the hottest new restaurants in the city, most likely because it is on the 21st floor of a downtown hotel, looking out over the entire Charlotte skyline. Everything is good, but to really have a meal you won't forget, go for brunch and order these bad boys.
This creamery offers dozens of fresh and delicious flavors including Reese's, ginger, cinnamon apple, almond amaretto, and (everybody's favorite) mint oreo.
This food truck satisfies everyone's needs by offering a internationally inspired food either packed into a burrito or served in a bowl. From Mexican to Mediterranean to Californian, there's something for everyone's taste.
Never before have you seen so many varieties of hot dogs on one menu. You can even customize yours by adding whatever toppings you like. Special bonus: veggie dogs also available.
This trendy NoDa hotspot brings the freshness of Mexican seafood to Charlotte by offering the most creative and cutting-edge fish tacos you can find. Be prepared to face a hard decision while ordering.
13. Popsicle Cocktail at

City Lights
The only thing better than a fruity cocktail with a stunning skyline view is when there's a popsicle floating in your drink. Sunsets up here can't be beaten.
14. Salted Caramel Brownie at Amelie's
Everything at this picturesque French bakery is to die for, but the salted caramel brownie takes indulgence to the next level. You even feel like you took a mini vacation to Paris.
15. Vietnamese Hot Pot at Lang Van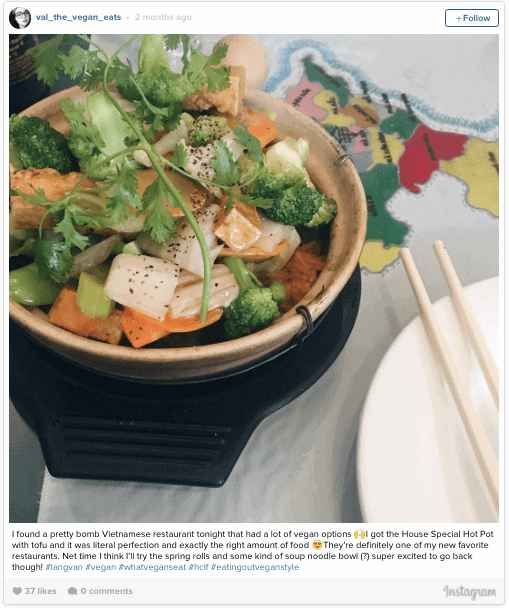 The place itself looks like nothing special, but once you sit down and taste the food, you realize it's the real deal. This joint is as authentic as anything you can find in Charlotte.
16. Farm-to-Table Dining at Customshop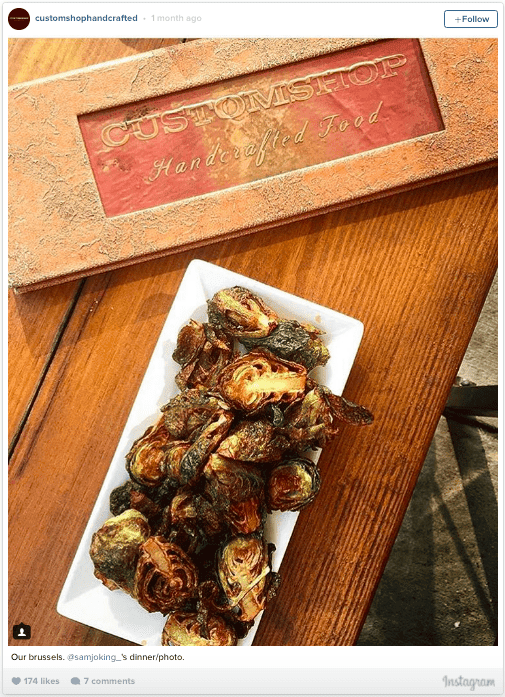 The menu here changes monthly, but never fails to offer the most innovative and unique dishes, always including fresh seafood, meat, pasta, and veggies. Plus, the bread served before the meal is better than just about anywhere else in town.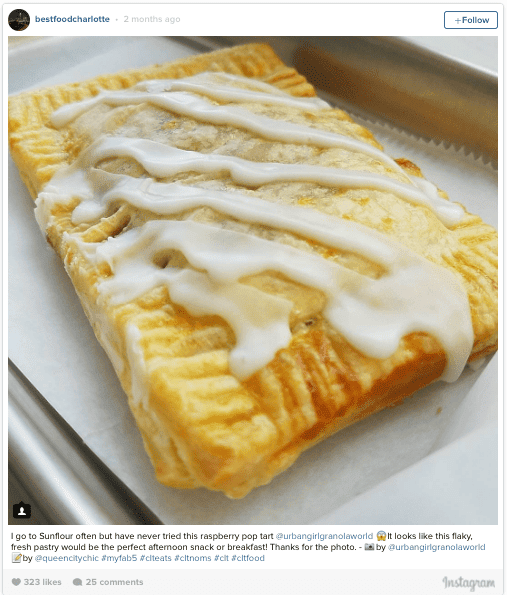 Charlotte's favorite artisan bakery offers delightful sandwiches as well as a huge variety of pastries, from toaster strudel, to cupcakes, to croissants and more. It's impossible to leave this place hungry.
A long-time Charlotte favorite, the pasta sauces here are unique and tastier than even those straight from Italy. You can't go wrong with the tomato-basil sauce or Mama's Pasta.
19. Peanut Butter Banana Stuffed French Toast at Famous Toastery
The only thing better than peanut butter and banana is when you stuff it inside fluffy, perfectly toasted bread. They also offer many other varieties of French Toast if peanut butter and banana isn't your thing.
Midnight Diner might just be the most picture-perfect retro diner in the state. It's open 24 hours, 7 days a week, so you can come get your chicken and waffles (or any other perfectly-prepared breakfast food) any time you like.
21. Authentic Italian at Aqua e Vino
The chef of this Northern Italy boutique restaurant came from Milan and strives to bring the Italian food lifestyle to Charlotte. He claims that in Italy there is no substitute for not eating fresh food so he works with farmers from Charlotte to make his food the freshest it can be.
Everything at Luna's is vegan, which is a trend slowly catching on in Charlotte. The dining is delicious and innovative, offering vegan versions of many popular dishes you can find elsewhere in the city.
23. Red Velvet Waffle at

Terrace Café
For those dying for dessert for breakfast, this waffle won't disappoint. The café offers one of the best breakfasts in Charlotte no matter what you order, and their list of latte flavors is almost as long as the line out the door.
24. Lobster Mac N Cheese at

The Liberty
Somehow Mac N Cheese is always enhanced by adding lobster. Maybe it's because it makes us feel more sophisticated, or maybe it's just because these are two things that never taste bad. This version is simply perfect: not too heavy, and the flavors compliment each other flawlessly.
They claim Southern food is good for the soul. Covered in chorizo, this dish throws a spin on grits by adding goat cheese, making this southern staple a little more unique.
For the trendy grocery shopper who likes to pick farm fresh produce, this is the place to go. Farmers and local vendors set up stalls inside the old trolley station, and they sell everything from produce to jams to bread and pastries.
This one's a bit of a drive, but every bit worth it. Many buildings are filled with all the local farmers bringing in their best stuff to sell to hungry Charlotteans.
28.

Food Truck Friday
The Queen City's favorite event on wheels, Food Truck Friday in Plaza Midwood is a place for food trucks to gather and provide yummy food and a good time for anyone looking for a fun dinner on a Friday night. You can stick to your favorite, or you can try a little something from each one.
Sometimes Whole Foods gets just a little too boring and you're looking for some truly interesting and unique groceries that you can only find at Reid's. They offer a large variety of fine wines and cover just about everything food-wise from fresh meat and seafood, to flavored teas, to delicious desserts.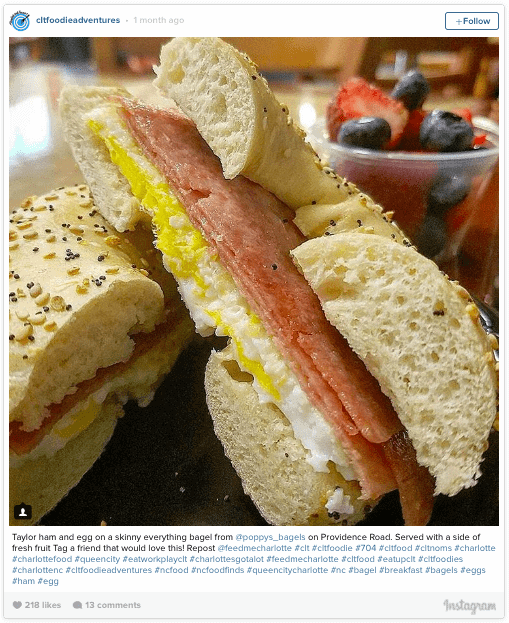 Poppy's gives every bagel chain a run for its money. The fresh-baked bagels are the perfect buffer for a freshly scrambled egg and some melted cheese.
31. 12-Course Tasting Menu at Heirloom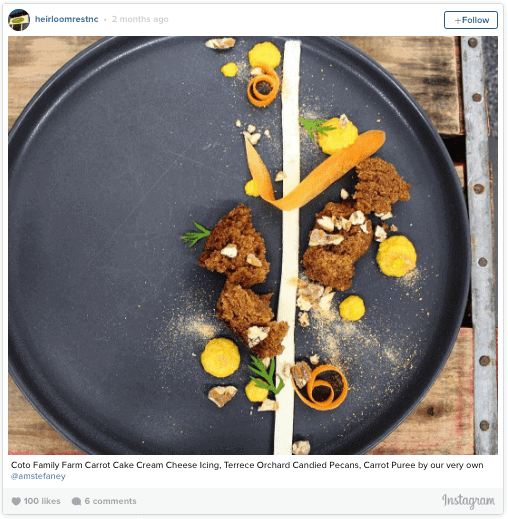 For those feeling a little fancier, Heirloom features a tasting menu of 12 tiny plates and wines to perfectly match each course. To make things even more exciting, the menu changes every day. The 12-course meal is $120 but you have the freedom to choose any smaller number of courses you like.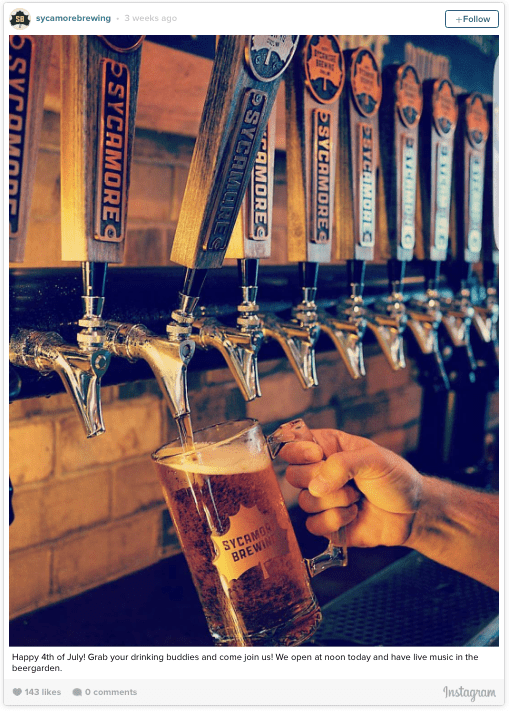 This is the hotspot for drinking beer in Charlotte. They've got a great outdoor patio, which offers a lively atmosphere as the sun sets.
They put the "fun" in funnel cakes. They're a food truck you can hire for any event, such as birthday parties, weddings, or summer picnics.
34. The Froot Loop Sundae at Big View Diner
Another great diner option in Charlotte, this one offers everyone's favorite sugary cereal in sundae form. Also not to miss are the doughnuts they bake freshly each day.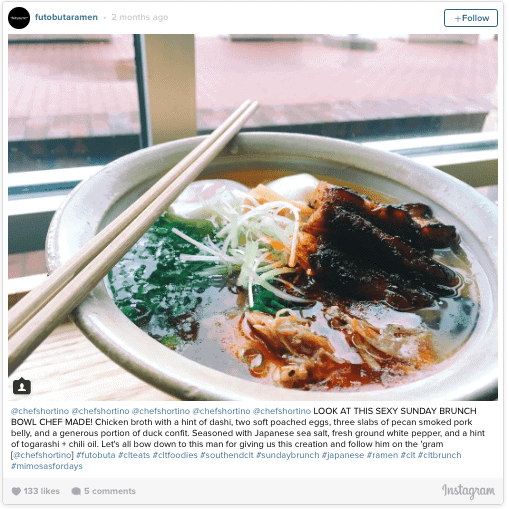 The chef at Futo Buta wanted to bring a new spin on Japanese food to Charlotte, and succeeded in showing the city something completely new, and it has been a hit ever since opening in 2015.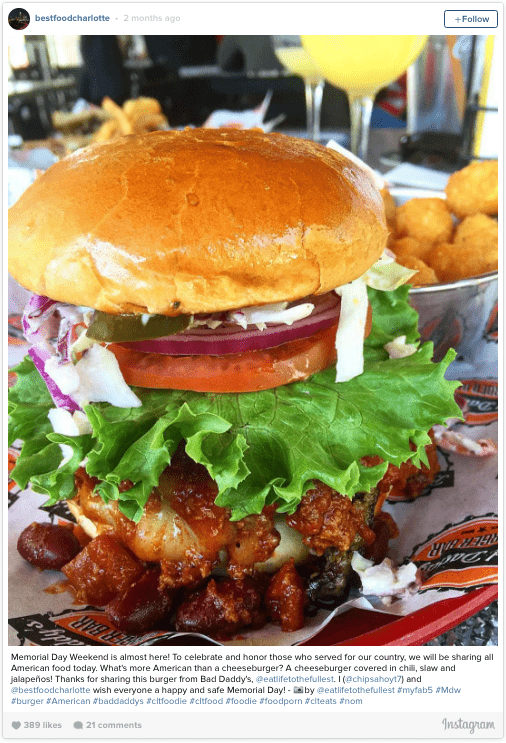 Bad Daddy's might just be the best burger in Charlotte, but there's something for everyone if burgers aren't your fave. You can customize your burger or your giant salad, and they have the best balsamic vinaigrette on the planet.
37. Doughnuts from

Joe's Doughs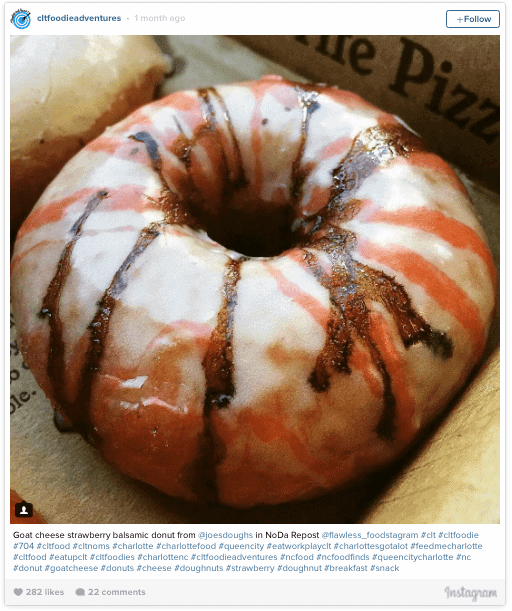 Another gem in the NoDa neighborhood, these handcrafted artisanal doughnuts are almost as pretty as they are tasty. They offer truly unique flavors like banana coconut caramel cake, peanut butter s'mores, and goat cheese strawberry balsamic.
38. Cookie Butter Latte at

Crispy Crepe
Everyone knows that cookie butter is the greatest invention since string cheese. But putting it in your latte was an idea even more iconic, and we have Crispy Crepe to thank for that.
39. Sushirrito at

Bonsai
The sushirrito may have originated on the west coast, but it's made its way to the QC in the 7th Street Market, proving that Charlotte can hang with the foodiest cities of the world.
40. Club Sandwich at Arthur's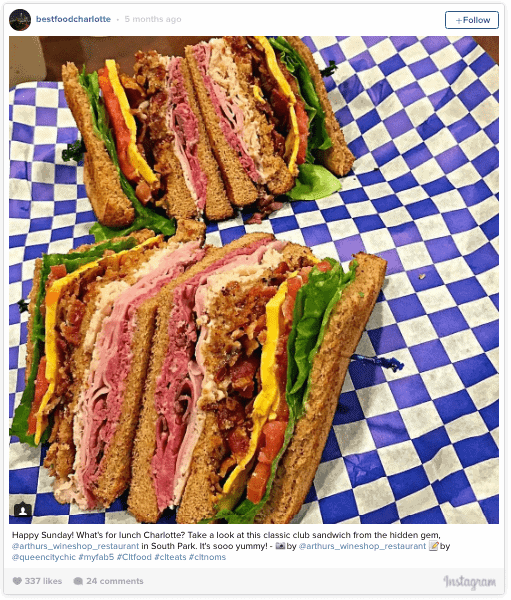 Arthur's is a hidden gem located on the bottom floor of Belk's department store. It's a great place to recharge after a busy day of shopping, and their sweet tea is the best in town.
41. Gelato from

Va Da Vie Gelato
Located right in the middle of Park Road Shopping Center, this gelateria is the perfect dessert following a dinner at one of the new trendy restaurants nearby.
Fran's offers eclectic dishes designed to satisfy. Their No. 1 sandwich is comprised of hot bacon, turkey, melted swiss, Russian dressing, and cole slaw served on a Hoagie.
43. Calamari at

Upstream

Every quality restaurant offers calamari as an appetizer, but no one can manage to do it quite like this upscale seafood restaurant, which features a sweet and sour sauce and wasabi vinaigrette. Be prepared to be amazed.
44. Espresso Creme Brûlée at

Block and Grinder
Some order dessert after dinner, and some order espresso. This way, you can have both in one perfect, delectable dish.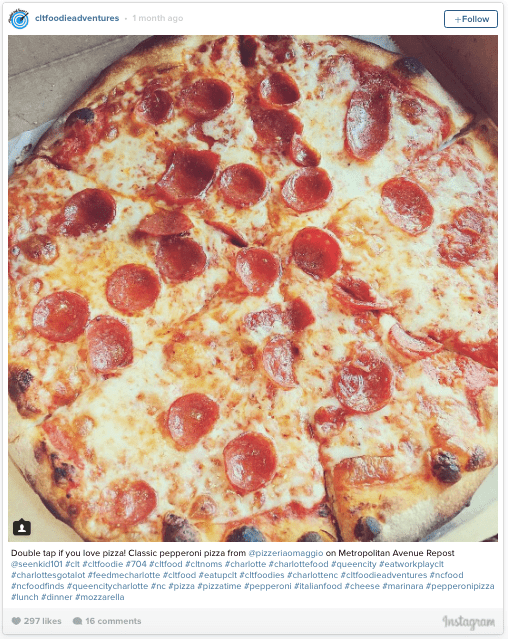 Fairly new to the Charlotte food scene, Omaggio, which is Italian for "homage," pays tribute to the art of pizza making. They use the freshest Italian ingredients and their pizzas are as tasty as they look.
46. Meatballs at Stagioni
Chef Bruce Moffett strikes again with this cozy, high-end Italian restaurant. The meatballs are served as an appetizer, but are perhaps the best part of the entire meal.
Truffle is good on just about anything, but it probably pairs best with fries. Especially when you're drinking wine.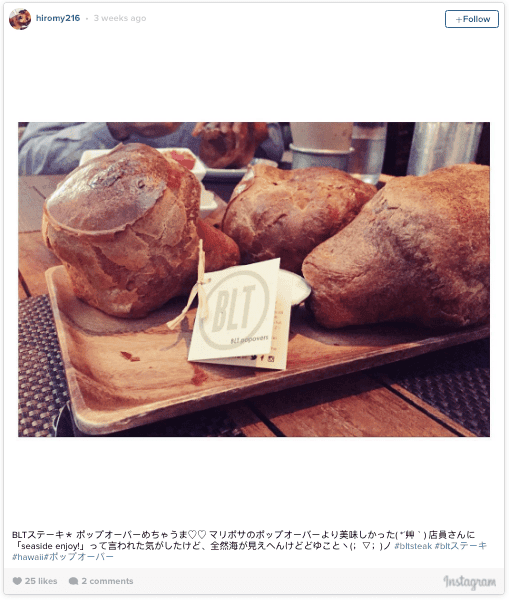 These look like the fluffiest, largest rolls ever served in a restaurant, but you soon find after digging in that they are hollow, but the buttery crust tastes so incredible you just can't stop eating them.
49. Magic Cookie Bar from the Common Market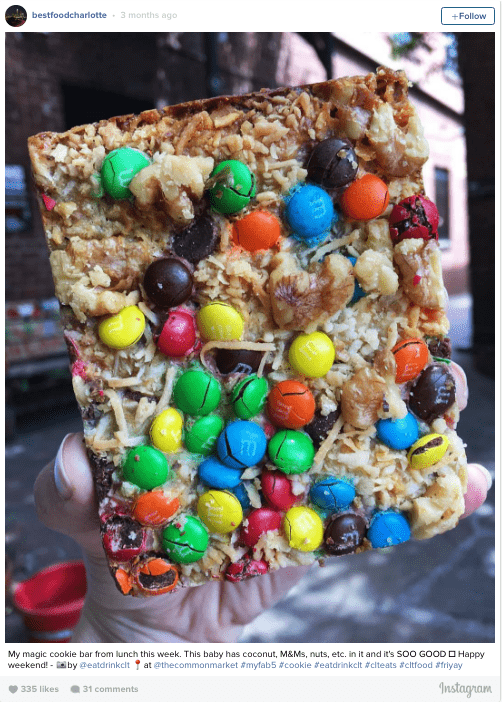 The name says it all: it's truly a magical experience in cookie form.
50. Cookie Skillet at Bricktop's
Had to save the best for last. Bricktop's is a great restaurant, but you can really enhance your meal by ending it with their signature cookie skillet: a freshly baked, 1-inch thick chocolate chip cookie with a scoop of vanilla ice cream on top. The cookie is still gooey in the center and every bite takes you to heaven.