WRITTEN BY Bek Mitchell-Kidd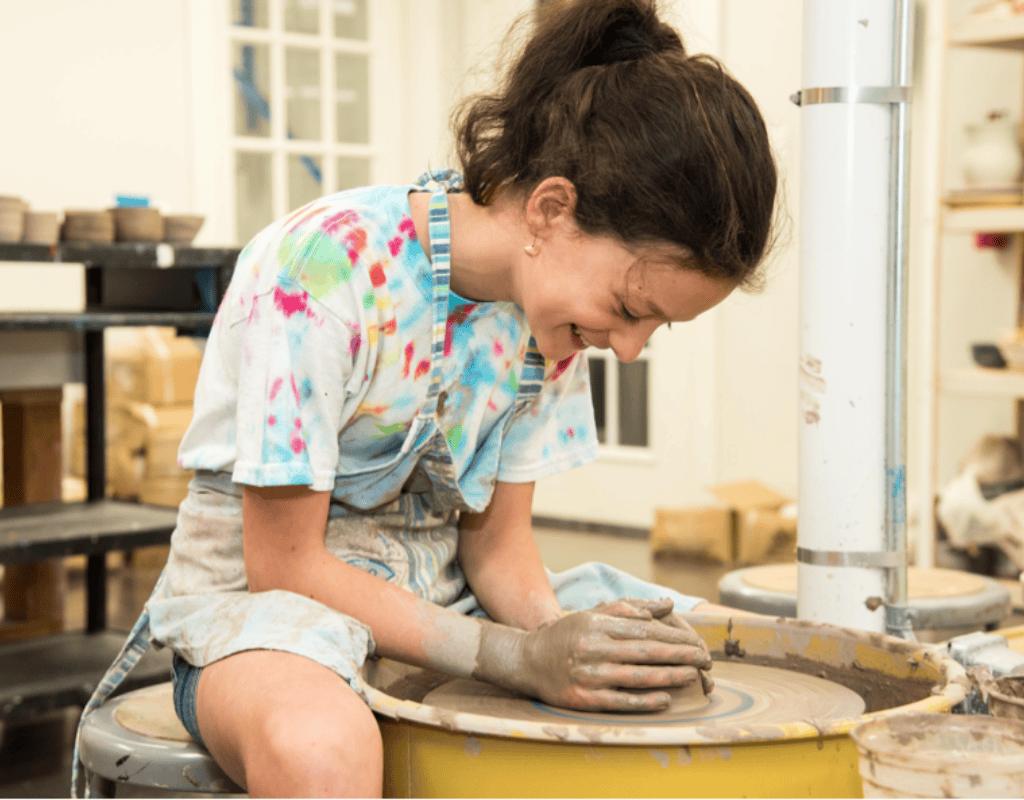 At the heart of the Nantucket art scene, artists and patrons formed what is now known as the Artists Association of Nantucket (AAN) over 75 years ago. AAN is dedicated to promoting island artists, providing art education, and collecting Nantucket's art history.
AAN showcases fine art in a range of projects from submissions by school-aged students to exceptional works by professionals in its Cecelia Joyce and Seward Johnson Gallery on Washington Street, a stone's throw from Main Street in Nantucket's cultural district.
The Association has developed a museum-quality collection of historical island art, built and expanded its educational reach with the construction of the Visual Arts Center on Amelia Drive in 2015, and provided a springboard for many generations of artists.
AAN has created a vibrant arts community by promoting, supporting, and encouraging the work of Nantucket artists, providing educational programs in the arts, and preserving the legacy of Nantucket artists.
"Founded in 1945, AAN gathered key personalities of the times and left an indelible stamp on the local arts community that continues to this day," says Robert Frazier, AAN Artistic Director. By providing year-round class offerings at the Visual Arts Center and exhibitions at the Cecelia Joyce and Seward Johnson Gallery, AAN fosters and inspires creativity for artists of all ages and abilities.
AAN's gallery is a unique place on the island as it is the only gallery that exclusively showcases art made by Nantucket residents. As Courtney Bridges, AAN Executive Director, points out, "The AAN gallery features iconic Nantucket images created by authentic Nantucket artists. Stroll just off the beaten path to discover a treasure trove of original art in our quaint gallery."
The Permanent Collection began with AAN founders, who saw the need for documenting Nantucket's art colony history. They also imagined the collection providing a visual context for the Association's history while offering a precious heritage for the future. "AAN has become steadfastly recognized as the primary source for original Nantucket art," says Liz Hunt O'Brien, AAN's Public Programs Director.
The collection and exhibitions cover the modern century, from the art colony's roots in the 1920s to artists of today. All traditional media is represented, and artifacts include AAN history, documents, sketchbooks, biographical materials, photographs, letters, and original cards.
"The Association remains a main factor in sustaining and nurturing a coherent art community. Its importance as an exemplar is undiminished," says Nantucket artist, former island gallery owner, and longtime Nantucket resident Reggie Levine.
AAN also offers community events, programming, and artist support. AAN accepts new artists annually; currently more than 250 artist members receive valuable benefits, including opportunities to exhibit work and to connect with other professional and emerging artists.
After 77 years, AAN endures with its dedication to supporting and promoting the visual arts and the artists of Nantucket.
---
WAYS TO LEARN MORE AND SUPPORT AAN
AAN's origins and history are covered in Robert Frazier's book Born From A Hurricane — 75 Years of the Artists Association of Nantucket, 1945–2020, which is available on their website gift shop.