WRITTEN BY Bek Mitchell-Kidd
INTERIOR DESIGN BY Dana Wolter
FOURTH PHOTO BY Graham Yelton
ALL OTHER PHOTOGRAPHY BY Jean Alssopp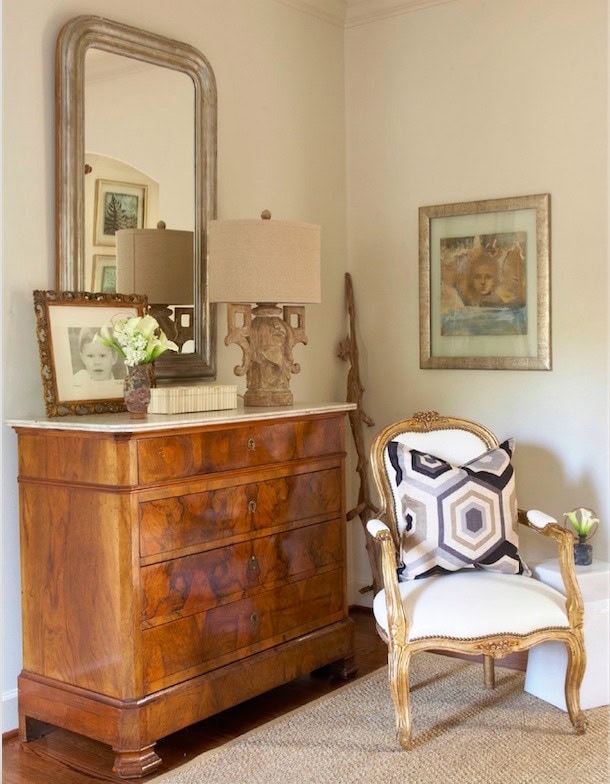 A 2011 collaboration between dear friends resulted in a unique renovation of an otherwise non-descript 1980s house. Designer Dana Wolter knew she wanted to renovate the house into a home that was functional and stylish. The active family, which included the couple's three teenage daughters plus a dog and a cat, needed customized character and comfort.
The house, at a little over 3,000 square feet, consists of five bedrooms, four baths, one half bath and one fireplace. Dana considers the design to be edgy, dramatic and functional. One of the most striking transformations was the living room. This room went from a formal, inflexible space with gilded French accents to one of the family's go-to comfort zones.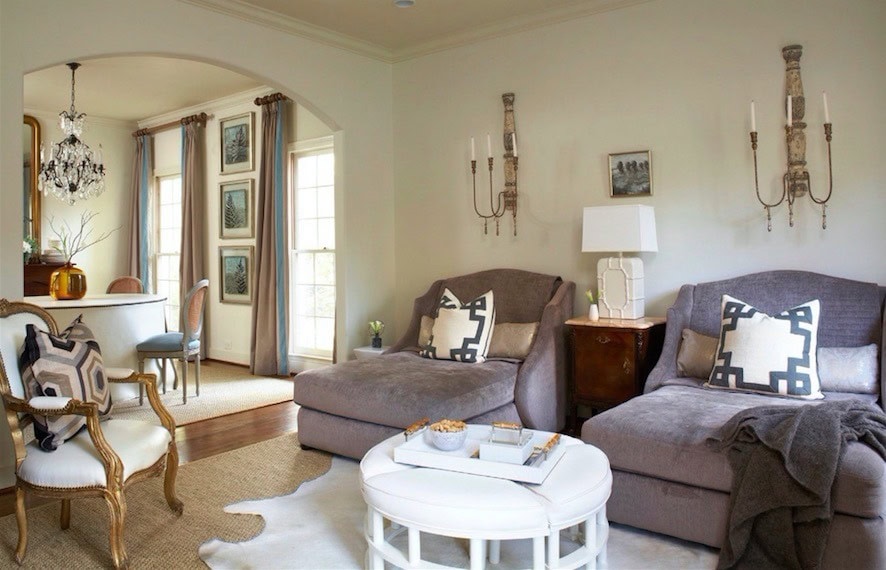 The family room is another favorite of both the energetic family and the designer. Most interestingly, Dana added drama with a sheered wall that was installed on a track that is painted the same color as the ceiling. The result is a cocoon-like feel. Combined with lots of seating options, it's very difficult to ever want to leave the room.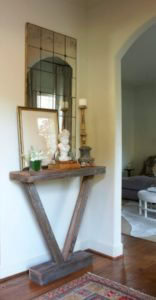 The room transitions are flawless with a magnificent use of space in some unexpected ways. Fabric played a major role in helping Dana achieve a casual chic look. "I chose durable fabrics for this busy and active family with pets," says Dana. "Some fabrics were treated professionally before they were upholstered on the pieces, especially in high traffic areas. This provides a commercial-grade durability without changing the feel of the fabric."
Comfort fabrics were also added. On one of the chaises in the living room, a quilted throw was incorporated on top to add an extra layer of durability. Throughout the design, Dana also used a lot of velvet, which she values for its beauty that deepens with time. Dana's go-to fabric sources included Schumacher, Lee Jofa and Highland Court.
"Softening things" is one of the design elements Dana says can be translated to every home. "Add softness through fabric and upholstery when a space allows. An upholstered piece adds warmth to any area, and invites guests to sit down and relax," explains Dana.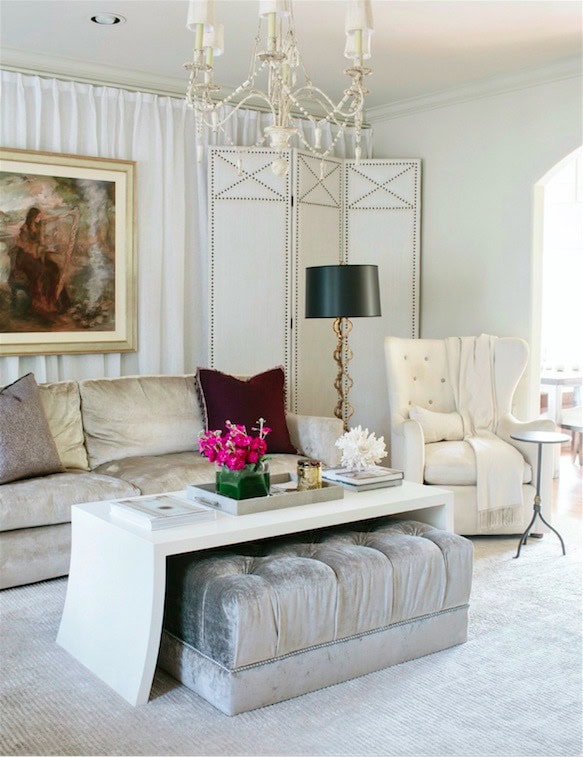 There's abundant natural light in the home, especially in the afternoon. This was an important factor considering the family's request to integrate their art collection into the renovated design. This request also prompted Dana to include compelling pops of purple to draw the collection off the walls and provide subtle consistency. "This makes the purple read as an accent and lets the layering of textures and materials throughout the house catch your eye in the home," says Dana.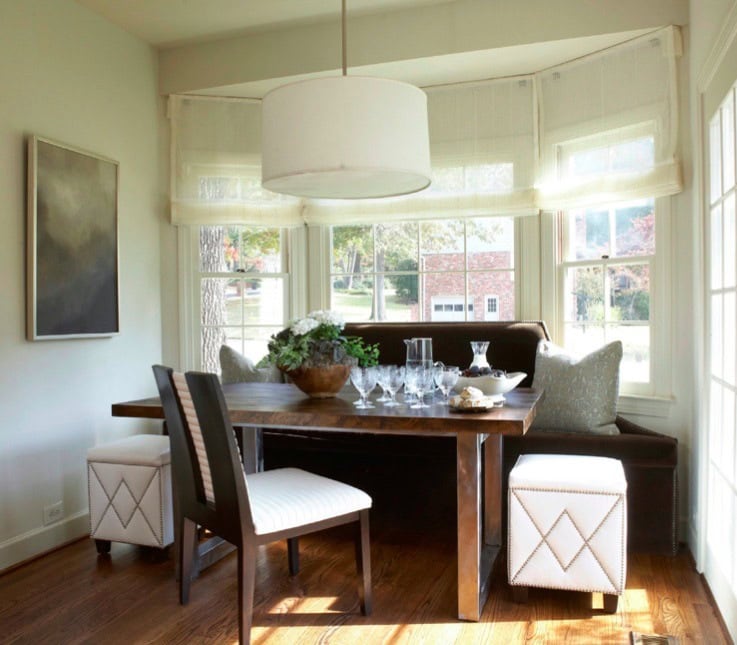 As the homeowner states, "It was important to me to incorporate my personal art into our home because it is just that—personal. Each piece has a story in our lives. Whether it was a piece bought before we were married, our first 'expensive' piece, or objects purchased in unique travel destinations, each item brings great joy and memories when we look at it." Birmingham artists created two of the most treasured pieces—an Arthur Price piece in the family room and a Laura Beers landscape featured in the living room.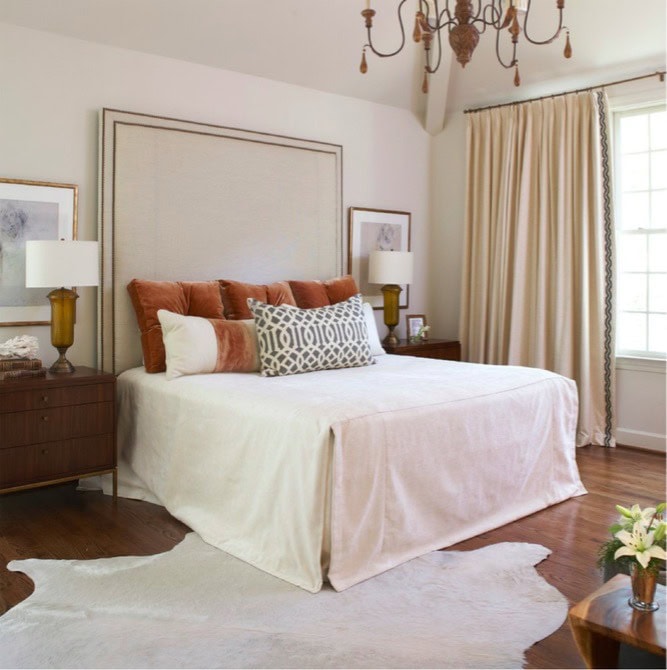 Friendship combined with Dana's design instinct proved to be a great match. Dana understands the demands of everyday life and the calming power of a beautiful home. "Life can be stressful, busy and chaotic, and with five people on the go, this family juggles many different schedules," says Dana. "This home embodies my design philosophy that a healthy home is calm, organized, warm, purposeful and reflective of the family, all which contribute to a healthy home and happy life."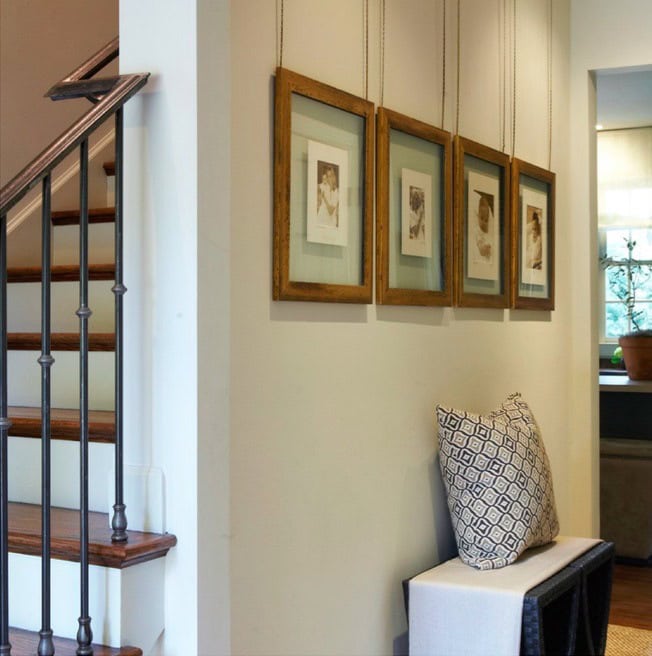 ABOUT THE DESIGNER
Named by Traditional Home as an up-and-coming designer to watch, Dana Wolter and her team create timeless, well-edited homes that are warm and functional for everyday living.
Dana has been published nationally and works on residential projects across the country. As a wife and mother to three, Dana can be found in her spare time reading, exercising or cheering for her girls at their activities.