We recently caught up with Erin Lopez, daughter of Julie Lopez, to discover more about her mom's fabulous shoe line. From classic pumps, to low-cut booties and flats, Julie has created a beautiful shoe line. We are sure you will adore the shoes as much as we do!
What inspired your mom to start Julie Lopez Shoes?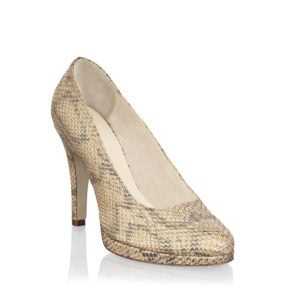 My mom, Julie, started this company after having been a "shoe girl" pretty much her entire life, yet never being able to find shoes that looked great and didn't hurt her feet (she happens to have a bunion). The straw that finally broke the camel's back was when my sister got married and my mom spent months scouring the internet and every store possible to find shoes for the wedding, to no avail. About halfway through the reception, when she had to decide whether to spend the rest of the evening either dancing  barefoot, or sitting down because her feet hurt, she realized she probably wasn't the only woman who faced this decision, and it was time to do something about it!
Tell us a little bit more about the design and the fabulous collections?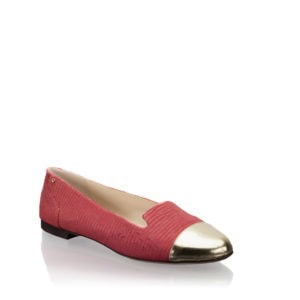 We decided to make our shoes in Italy because of their longstanding reputation for craftsmanship, and because we felt they would be best at creating beautiful shoes that also incorporated our All Day Flex Innovation Technology (FIT). Initially we planned to sell our shoes in retail spaces, and actually had several national department stores approach us, but after learning how steep the markups were, we realized the price points would prohibit many women from trying our shoes. Wanting to make them accessible to as many women as possible, we made the switch over to online-only with no retail markups. We started out with a classic pump, since for many women that's the most difficult shoe to find, especially if you have troubled feet, and late last year we started adding additional styles. Since then we've launched a Spring/Summer 2014 collection, and our current Fall/Winter 2014/15 collection. Enjoy a video we recently put together so you can "Meet Julie"!