How many ways can you wear a scarf?
So many ways!
We asked Brittany Noble Newcomb, owner and wardrobe stylist at B. Noble Styled and stylist for our first-ever summer style edit, to show us just how versatile a beautiful silk scarf can be.
An Iconic + Precious Accessory
"Scarves have always been a big part of the fashion world thanks to Audrey Hepburn, Grace Kelly, and Queen Elizabeth," says Brittany. "Vintage inspiration is all around us and scarves have proven to be one of the season's best accessories."
Brittany recently sat down with Carleton Varney, president and owner of Dorothy Draper & Company, and had the opportunity to see and talk to him about his vintage scarves.
"From Gucci to Lanvin, each piece was curated carefully and thoughtfully sourced through Carleton's travels and keen eye for print mixing," she says. "He admitted scarves hold a special place in one's wardrobe as well as framed on a wall to showcase their beauty for all to see. As you can imagine, my love for these precious accessories continues to grow and so does my collection."
7 Ways to Style a Scarf
A great silk scarf can be as multifunctional as it is gorgeous. Here are 7 of Brittany's favorite ways to wear scarves as accessories:
Tie a scarf around your neck or drape it across your shoulders to bring a simple T-shirt to life.
Let your favorite scarf double as a head wrap or pareo when you're spending time by the pool.
Jazz up an otherwise plain handbag with a boldly colored scarf.
Tie one around the brim of a hat to make it your own.
Add a headscarf to go incognito à la Audrey Hepburn.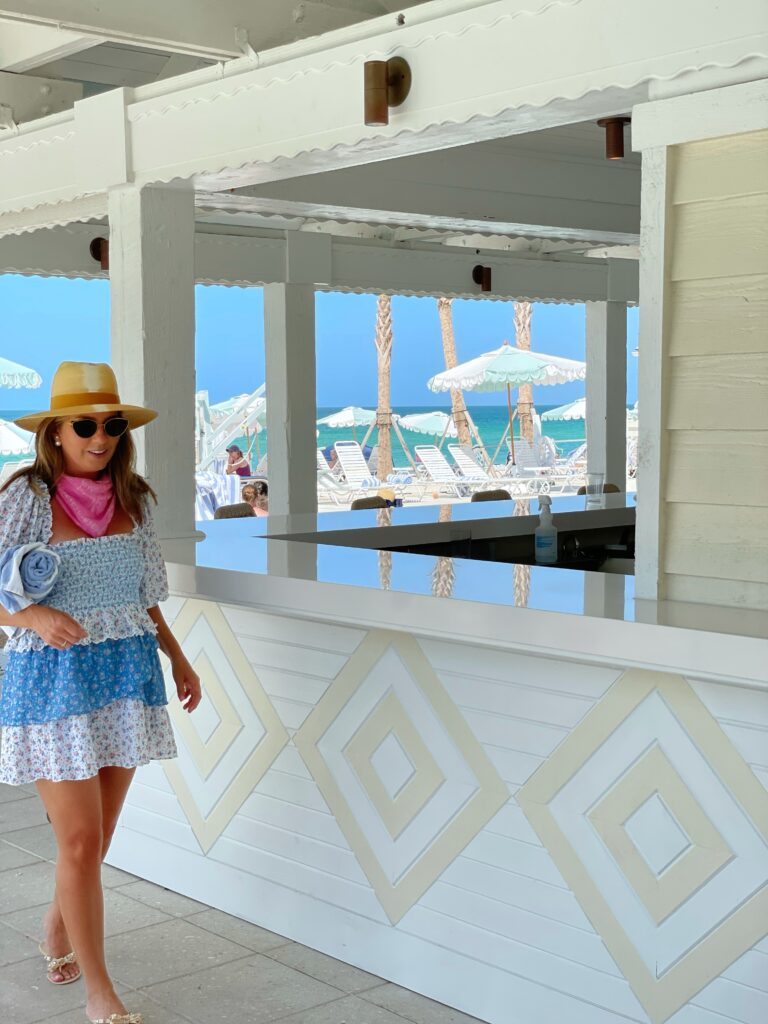 Wear a scarf with a swimsuit to protect your chest from the sun.
Tie it inside a blouse high on the neck to cheer up an otherwise simple button-down for a look that's always chic and classy.
Where to Shop
Some of Brittany's favorite places to score a silk beauty to add to your closet include:
The Real Real for the perfect vintage piece like this Hermès Quai aux Fleurs Silk Scarf.
Madewell for an array of cotton bandanas and minis where the price is just right.
An artist whose work you've been coveting but have yet to purchase – for example, Windy O'Connor's Birds of a Feather Silk Scarves.
"I had so much fun styling Windy O'Connor's beautiful scarves for the Peachy Capsule Collection and runway show," Brittany says. "I really tried to showcase the many ways of wearing her scarves to give readers all the tools to try for a similar look at home. Wearable art is the ultimate form of expression and I'm here for it!"
Follow Brittany on Instagram at @bnoblestyled or visit her website at bnoblestyled.com.