WRITTEN BY Tamberlyn Dobrowski
PHOTOGRAPHY BY Christina Hussey
This past year, while tough for so many, has put a lot into perspective; there have also been a number of silver linings. One of my personal discoveries is that sometimes the best memories are the simple ones. Gathering with close friends and family over a meal can initiate some of the most intimate conversations and moments. Creating a relaxed, hospitable environment for these special moments is, of course, the cornerstone.
An upscale picnic is one way to enjoy conversation and laughter, beautiful weather, and delicious food. Regardless of your picnic's locale—back yard, beach, or mountaintop—being able to share dinner, drinks, or even just a few hors d'oeuvres with those you love will leave your guests with the sincere memories of simple times with good company and good food.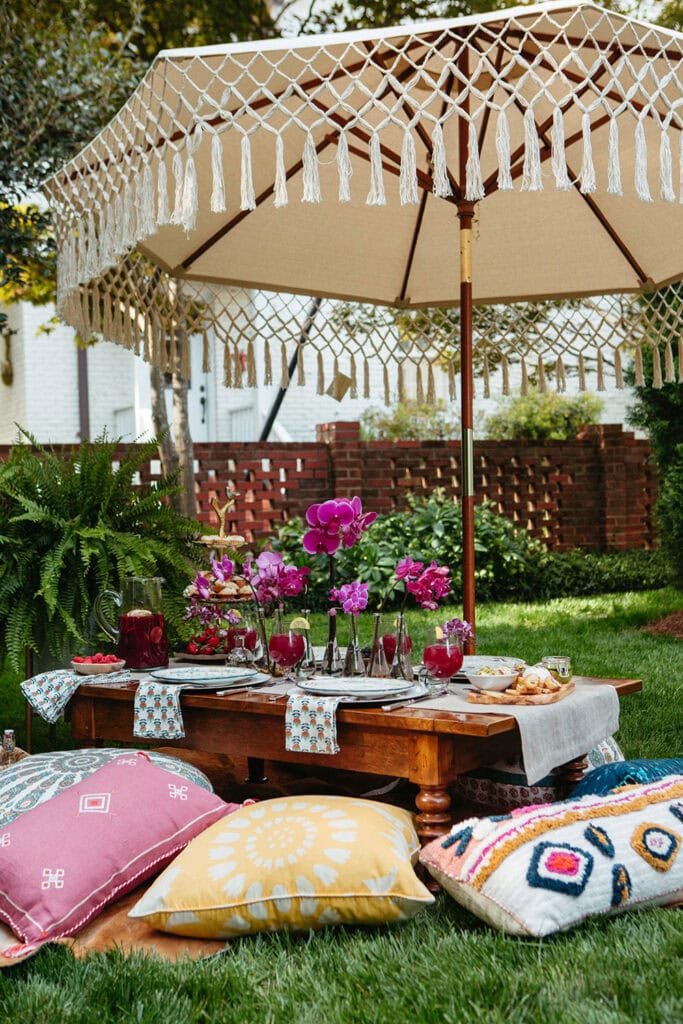 Healthy Breakfast Casserole
This healthy breakfast casserole is a great go-to dish to serve for brunch. It's full of veggies with a secret layer of roasted sweet potatoes on the bottom!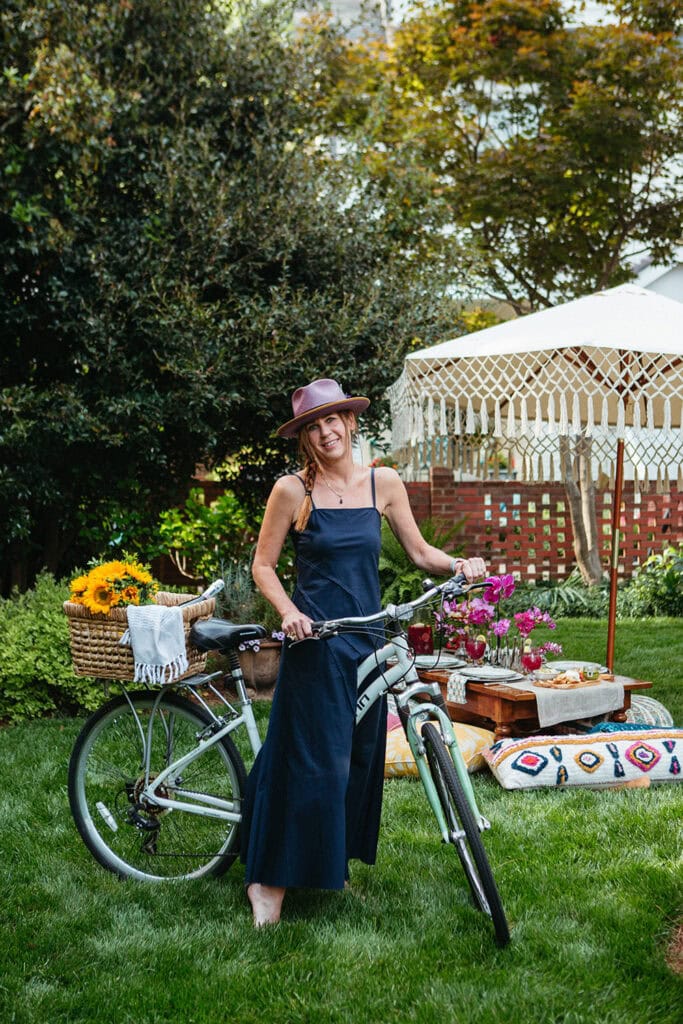 Arugula and Herb Salad
This arugula and herb salad is a great side to any summer meal. It's comes together quickly and always a crowd-pleaser.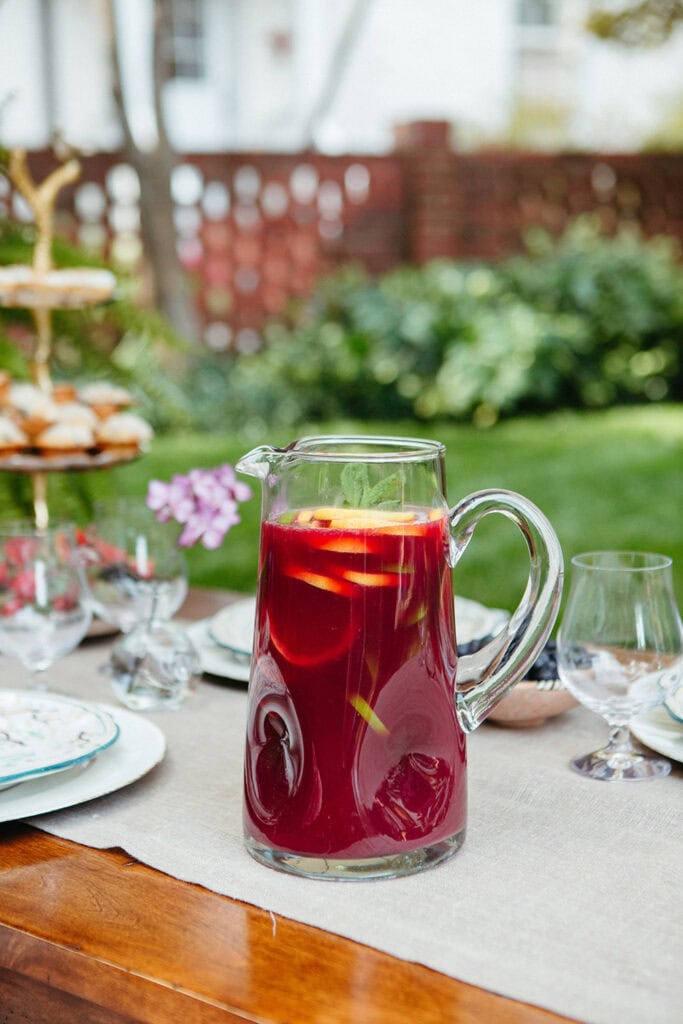 Sangria
This refreshing and festive sangria recipe infuses red wine with delicious summer fruits and fresh juices. It's the perfect drink for your next al fresco summer gathering.
Parsley and Panko-Crusted Goat Cheese Ball
This goat cheese ball is a great base recipe. In addition to a parsley and panko-crusted cheese ball, coat one with crushed pistachios and flavor the other with dill and lemon zest, then coat with slivered almonds. You can also use the ingredients you have on hand or flavors you enjoy.
Tomato Burrata Plate Appetizer
This tomato and burrata appetizer is delicious and flexible. Adjust the ingredients to your needs—make as much or as little as required.
Blueberry Muffins
These delicious blueberry muffins are super moist and have an easy crumble topping. They're soft, tender, and packed with fresh berries.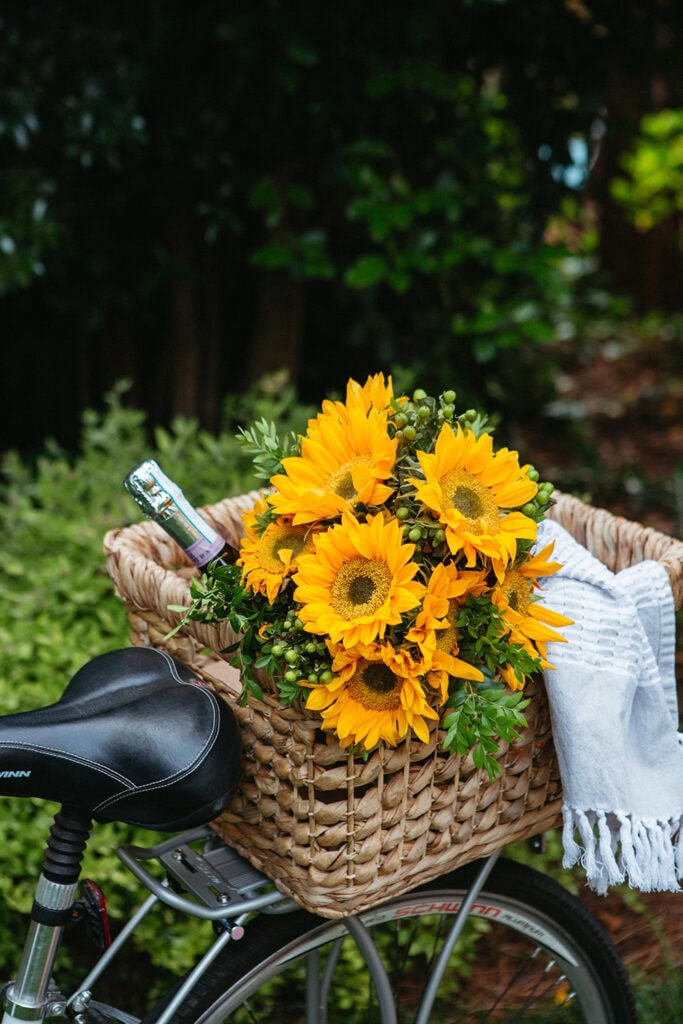 Lemon Cupcakes
These easy lemon cupcakes are moist, fluffy, zingy and topped with an incredible lemon buttercream that's a lemon-lover's dream!