Charlotte, NC based wardrobe stylist,
Whitley Adkins Hamlin
, and her team created a fun holiday photo shoot, 
'Tis the Season,
for Peachy depicting a young couple's first Christmas together. From flirting in a Christmas tree forest to frolicking around town, taking that first holiday photo by the tree, tangoing the night away in the wine cellar and retiring with the pooches by the fire, Whitley shares with us a love story in pictures for one very special young couple's first Christmas together.
Whether you need sprucing up your everyday attire, personal shopping for the perfect holiday gift for your loved one, or you want to be the belle of the ball at this year's party, Whitley will be sure you're putting your best foot forward while you're spending time with those you love best. This holiday season, let Whitley be a part of your wardrobe styling! Our favorite gift this season, is a 3-hour wardrobe consultation with her. Purchase this fabulous gift for only $200 (a special price for all you Peachy readers!). Value? Priceless!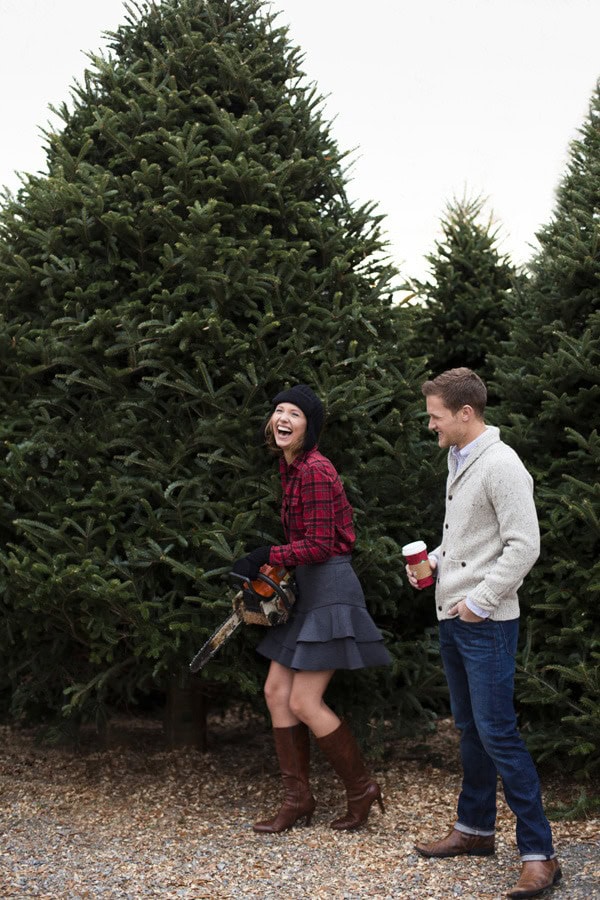 Whitley is a Charlotte based wardrobe stylist who provides personal, commercial and editorial styling services. She travels regularly across both Carolina's and regionally, and she is available for web-based styling services via Skype. Visit 
thequeencitystyle.com
. Email Whitley at
thequeencitystyle@yahoo.com
or call
704-560-7005
.