Chandra Johnson, wife of NASCAR driver Jimmie Johnson, graciously took time from her busy schedule to connect with Peachy. A native of Muskogee, Oklahoma, Chandra has a degree in business communication and had a career as a model. She now heads up The Jimmie Johnson Foundation, which she co-founded with her husband. Here, Chandra shares her thoughts on life as a traveling mother of two young daughters as well as her favorite spots in Charlotte.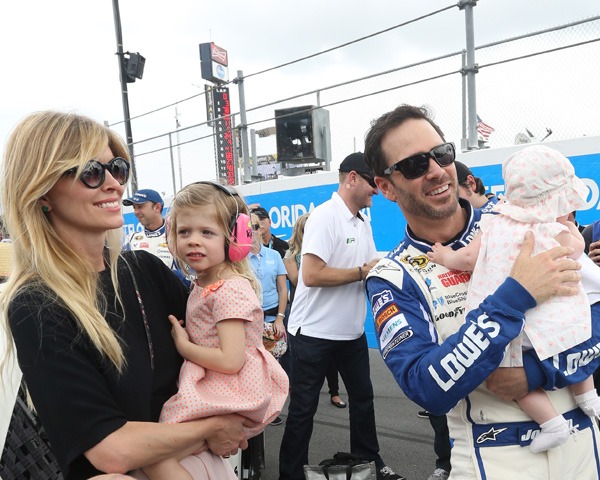 Do you have certain childhood experiences or people who have influenced you?
My parents gave me so many wonderful experiences that have influenced my life. They were so ahead of their time. We had a farm close to our house in Oklahoma and my Mom had the most amazing garden. They were adamant about eating whole, organic foods. There is nothing better than eating fresh vegetables and eggs. I have a mini-garden in our backyard now and I hope to teach my children the importance of fresh food.
What is the best thing and worst thing about being a top race car drivers wife?
Travel for both! It is a double-edged sword. I love traveling and being on the go, but I do miss home. I am always playing catch up when we are finally back in Charlotte.
With the birth of your second daughter, how do you balance attending out-of-town races with taking care of your family?
Our second daughter, Lydia, is only 6 months old, so I am still learning. We just spent 10 days in our motor-home for Daytona speed weeks and I felt like Supermom. Needless to say, the girls and I missed the following West Coast races. I was desperate to be home in Charlotte with a full kitchen and a yard. Balance is hard when you are always traveling (and a mom), so I am constantly prioritizing.
What is your favorite place for a quiet dinner with Jimmie?
We love Barrington's. Customshop is another favorite and we can't get enough of Beef and Bottle.
Barrington's Restaurant

7822 Fairview Road
704.364.5755
Customshop (photo right)
1601 Elizabeth Avenue
704.333.3396
Beef 'N Bottle
4538 South Boulevard
704.523.9977
Where do you like to take your oldest daughter for a treat?
Lunch at the Soda Shoppe and then she gets to pick out a book at Park Road Books.
Carolina Soda Shoppe
4121 Park Road
704.525.8420
Park Road Books
4139 Park Road
704.525.9239
Favorite lunch spot with friends?
When the weather is nice, I love to sit outside at Nolen Kitchen. Luna's Living Kitchen is also a favorite.
Nolen Kitchen
2839 Selwyn Avenue
704.372.1424
Luna's Living Kitchen (photo right)
2102 South Boulevard
704.333.0008
What is your favorite weekend getaway?
Blackberry Farm is wonderful and we are so in love with Charleston, SC.
Blackberry Farm
1471 West Millers Cove Road
Walland, Tennessee
865.984.8166
What is your go-to hostess gift?
For overnight hostesses, I love the Miessen sushi set from Elizabeth Bruns. For dinner, I like to bring a Diptyque candle from Capitol or a great book from B.D. Jeffries. For a casual lunch, red Hawaiian sea salt from Earth Fare.
Elizabeth Bruns
6401 Morrison Boulevard
704.365.3700
Capitol
4010 Sharon Road
704.366.0388
B.D. Jefferies
720 Governor Morrison Street
704.364.4004
Earth Fare
721 Governor Morrison Street
704.749.5042
Favorite places to shop in Charlotte?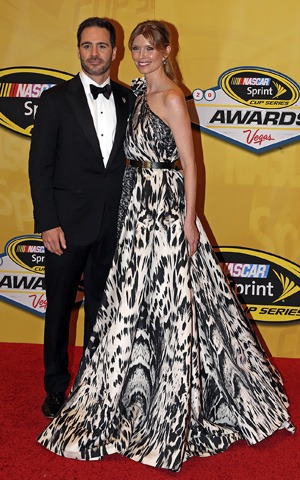 Capitol
4010 Sharon Road
704.366.0388
Poole Shop
4010 Sharon Road
704.553.8868
Elizabeth Bruns
6401 Morrison Boulevard
704.365.3700
What is your favorite app or online shopping place?
I love the House Account and Bands In Town apps. Smallable is a wonderful children's website and 1stdibs.com has been an addiction since 2007.
Given that you are a model, what is your most loved product or beauty tip?
The best tip I ever received was from a tried and true makeup artist who told me to put two frozen spoons on my eyes every morning for puffiness. As far as products go, I have been using Dr. Gross' Alpha Beta Peel pads since my early 20s and am still faithful. I was recently introduced to the skincare line Biologique Recherche and it is amazing!
Do you have a style icon?
Linda Rodin, who shows me that we can get cooler with age.
Do you have a favorite blog or publication?
The Coveteur and Habitually Chic are two of my favorite blogs. My favorite publications are Architectural Digest, Artforum, Vogue and Garden & Gun.
What are you reading now?
Eric Clapton: The Autobiography.
Where do you like to see/interact with art work and the arts?
My heart beats for the art community in Charlotte. We are so lucky to have what we do and I make every effort to take advantage of it. I adore The Mint Museum, and my 3-year-old daughter, Genevieve, loves it too. We play games and do "scavenger hunts" with the artwork. I am also a big fan of music and support Opera Carolina and The Charlotte Symphony.
What philanthropic endeavors are you passionate about?
I am most passionate about the Jimmie Johnson Foundation that I co-founded with my husband in 2006. We currently are focused on public education grants for local K–12 schools. We want to give these children every opportunity because they matter, and they deserve it.
What is something that most people don't know about you?
I was a gymnast.
Chandra and Jimmie Johnson launched the Jimmie Johnson Foundation in 2006. To date, more than $6.7 million has been contributed to various organizations.
The foundation currently focuses on funding K–12 public education, primarily through the Jimmie Johnson Foundation/Lowe's Toolbox for Education Champions Grants program. Champions Grants have been awarded to 63 schools located in California, Oklahoma and North Carolina, where the Johnsons grew up and currently reside.