WRITTEN BY Tamberlyn Dobrowski
PHOTOGRAPHY BY Christina Hussey
FLOWERS BY Sydney Farris
This is my favorite time of the year, and it's perfect for outdoor entertaining. Peachy invited three local female business owners to help create our spring outdoor dining experience. Our cocktails were part of a kit created by Unpretentious Palate in partnership with local mixologists. Porcupine Provisions provided the appetizers, salad, and lobster pot pie. And Wentworth & Fenn created our beautiful (and tasty) chocolate cake. With drinks and food prepped beforehand, all I had to do was mix, heat, toss, and serve, which left me with more time and energy to focus on the best part of entertaining—the company.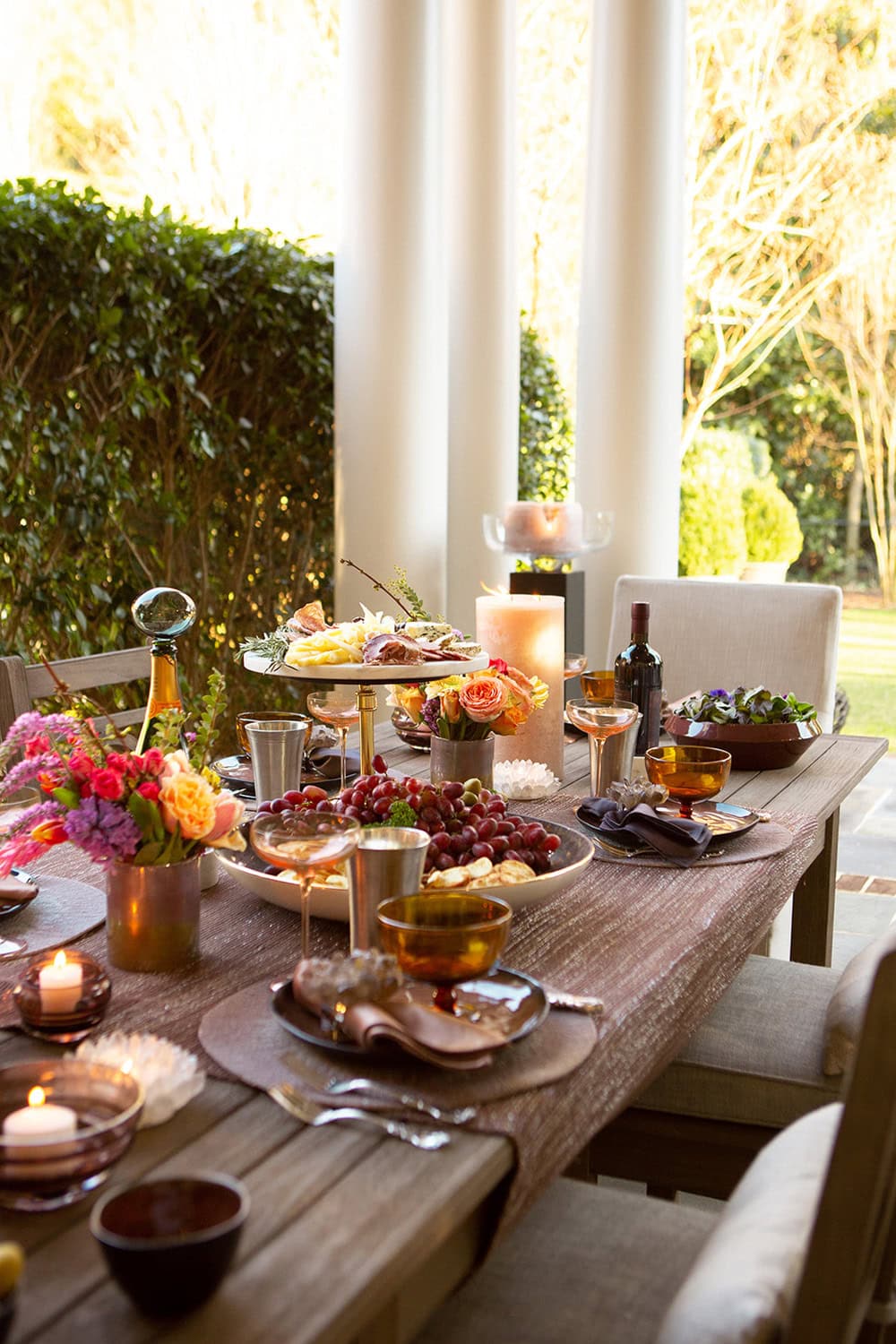 Each Unpretentious Palate cocktail kit includes the syrups and garnishes you need to make craft cocktails from some of the city's top mixologists! Follow each bartender's recipe and enjoy two drinks in the safety of your own home. Each bartender is paid for their contribution, meaning you're supporting many small businesses with one purchase. Sign up for the Unpretentious Palate newsletter to be the first to hear about the next kit releases.
Unpretentious Palate is a digital publication covering food and drink in Charlotte. Kristen Wile, editor and lead writer, became one of the city's most trusted voices in food and local restaurants as the food editor of Charlotte Magazine before leaving to start Unpretentious Palate. At UP, you'll find ethical food journalism that isn't based on free meals. Serving as your taste testers around the city, they let you know where you can't miss and where to skip. And they ban any condescending food-writer speak. UP will tell you the dishes they love, where to go on date night, and the best places for cocktails. You can trust UP.
Leslie and Bruce Schlernitzauer are owners of Porcupine Provisions, full-service catering in Charlotte. Most recently, they introduced a new concept, "gathered," bringing you thoughtfully curated, food-focused delivery baskets which also help to support local farmers and producers, small local businesses, and local nonprofits along the way. Leslie, who has always been active in the nonprofit world, currently serves as past chair of Council for Children's Rights and is former chair and board member emeritus of Charlotte Wine + Food.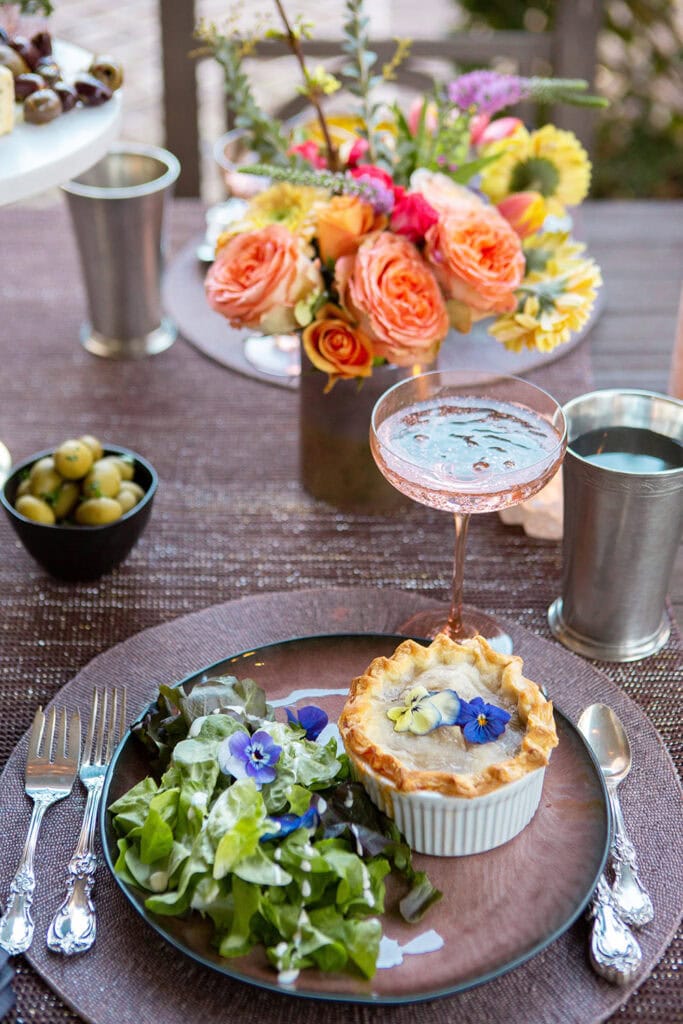 Lobster Pot Pie
Prepare this tantalizing lobster pot pie a day ahead and all you will need to do before your get-together is toss it in the oven. Pair it with a salad of mixed greens and edible flowers for a simple yet impressive meal.
Mixed Greens Salad with Buttermilk Vinaigrette
A salad of mixed greens and edible flowers makes the perfect side to the Lobster Pot Pie from Porcupine Provisions. Their buttermilk dressing is simple to make and really lets the fresh greens shine.
Ahi Tuna Tartare on Sesame Wonton Crisps
This bright, refreshing appetizer comes together quickly and is always a crowd-pleaser.
Beautiful (and tasty) cake created by Wentworth & Fenn
Formerly the executive pastry chef for The Fig Tree Restaurant, Samantha Allen left that position to open Wentworth & Fenn, a unique bakery that creates wedding cakes, special event cakes, and custom pastries that are sold out of a 1961 Shasta Camper, named Selma, and a storefront location at Camp North End. Samantha was named Best Pastry Chef in Charlotte for 2017. She traveled to New York to bake at the legendary James Beard House and received a 2016 James Beard nomination for Best Pastry Chef of the East Coast Region. Cassie, the other half of Wentworth & Fenn, is the brains behind the Shasta Camper remodel. Her vision brought to life the camper storefront that makes W&F pastries available all over Charlotte. She is also head of marketing and branding for the company. In addition to her position at the bakery, she currently works in one of the top custom car shops in the Charlotte/Concord area. 
The Best Chocolate Cake Recipe Ever
Our cake was created by the talented Sam Allen of Wentworth & Fenn. If you choose to make your own instead, this recipe is aptly named and my absolute favorite for a perfectly moist and luscious chocolate cake.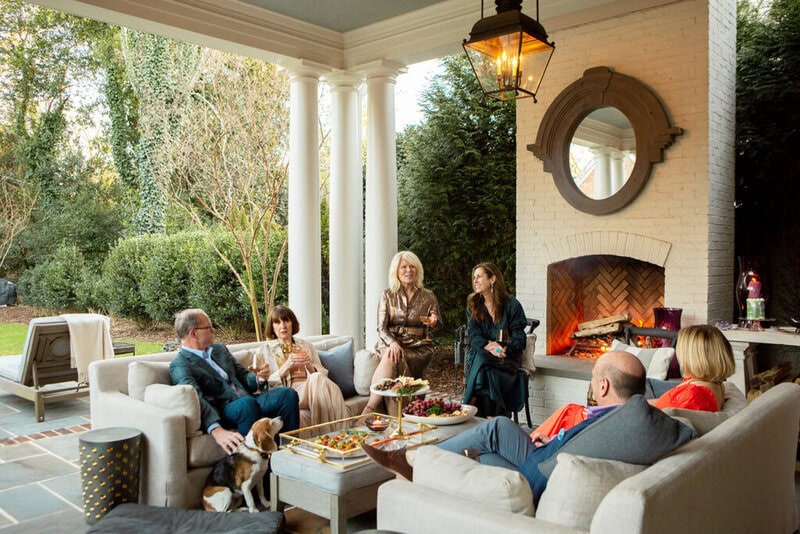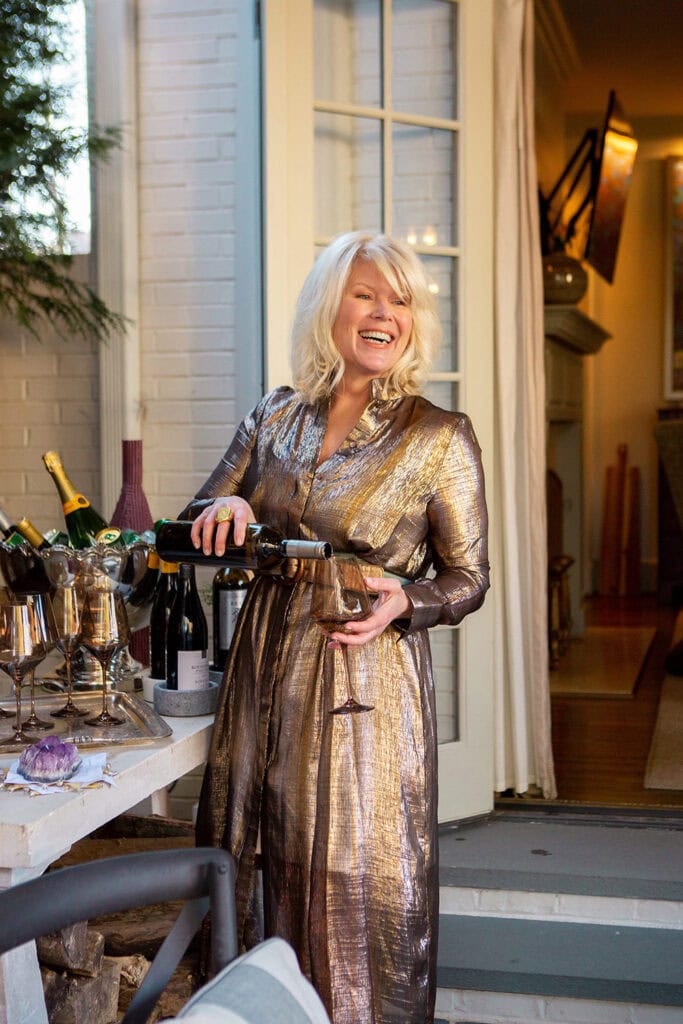 A very special thank you to our gracious host, Tara Winston Conrad. And many thanks to Cindy Smith of Circa who helped create a beautiful tablescape with finds from the store.