Furniture Festival Spotlights Local North Carolina Craftsmanship and Artistry
For years, people have traveled to Hickory to purchase their furniture in a region where quality craftsmanship, diverse selection, superior design and down home friendly customer service is well- known around the world.  Each July, Hickory Furniture Mart celebrates local furniture heritage and artistry by inviting local furniture craftsmen and artisans to participate in their annual Furniture Festival & Clearance Sale.
This year's event takes place Friday, July 25, 2014 9am-6pm; Saturday, July 26, 2014 9am-6pm; and Sunday, July 27, 2014 1pm-6pm.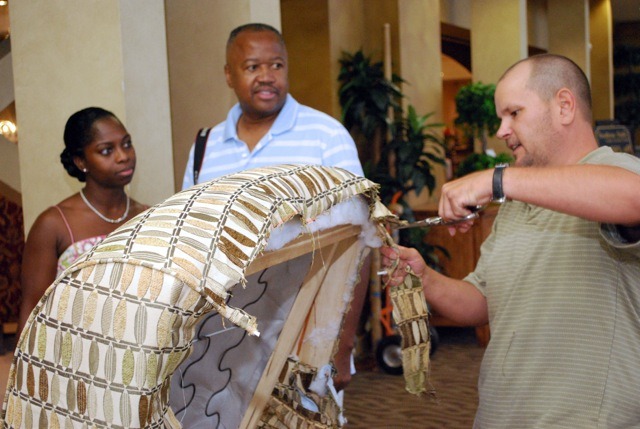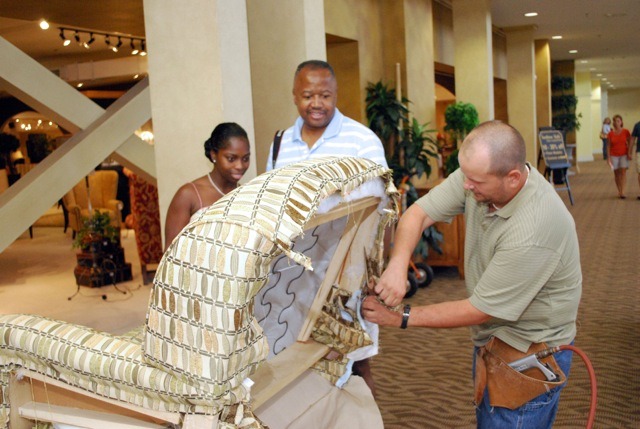 Furniture Craftsmen
On Saturday, a local craftsman from Vanguard Furniture, one of North Carolina's local furniture manufacturers, will demonstrate the 8-way hand-tied springing process throughout the day for customers.  There will also be an Amish craftsman from Millcraft Furniture on hand to display his product and talk to customers about how he carefully hand-crafts and customizes each piece of his furniture from the ground up.
Local Artisans
You'll be able to interact with a stained-glass artist demonstrating her unique craftsmanship in addition to meeting several local artists, including a photographer specializing in portraitures, landscapes, fine art, travel destinations, pets, commercial, architectural, aerial and macro photography.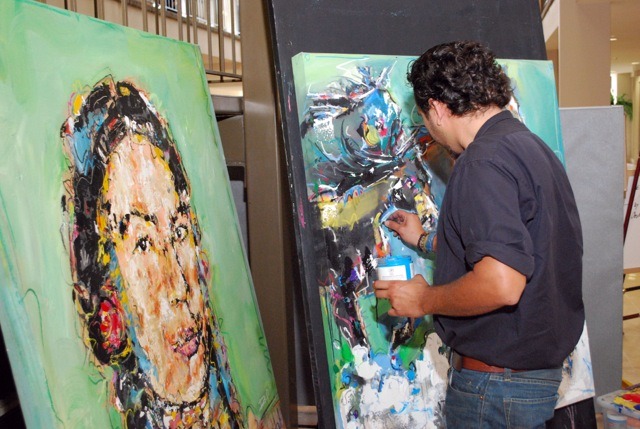 There will be an enamel artist who expresses her creativity through enamels in jewelry and artwork, an acrylic painter, a children's mural artist, two fine woodworkers specializing in hand-carved bowls, clocks, wooden & acrylic pens, a lighting designer who uses locally sourced sustainable materials in all of her one-of-a kind lighting creations, two seasoned North Carolina potters using their own unique styles and techniques, and a multi-talented landscape painter and jewelry designer.
The local orchid society will offer re-potting demonstrations and will be selling colorful local orchids, which make a beautiful accessory for any home.  Stop by the Mart's lighting gallery for demonstrations on lamp repairs and advice on your next indoor or outdoor lighting project.
Clearance Sale
In addition, a major clearance sale will take place throughout the building all weekend long as manufacturers and showrooms mark down spring and summer products to make room for their new fall inventories.  Sit down and grab a bite to eat at The Wooden Spool Café, or enjoy a cup of the Mart's custom blend of freshly brewed from Taste Full Beans coffeehouse.
Catawba Science Center
While you're in town for the day, be sure to stop by Catawba Science Center, a short distance from the Mart, and visit their Furniture. Well Crafted. exhibit, which provides a historical look at the furniture industry in our region.  This interactive educational exhibition is fun for kids and will be open through November 9th.
So, make the short drive to Hickory this weekend and spend time learning about furniture craftsmanship and local artistry in our region, all while picking up some great design advice and incredible deals on furniture and accessories for your home. www.hickoryfurniture.com