WRITTEN BY Tamberlyn Dobrowski
PHOTOGRAPHY BY Christina Hussey
STYLING BY Whitley Adkins
Fall is my favorite time of the year, not only for the cooler weather but the vegetables, fruits, and heartier meals that go along with the change in seasons. For our fall fête, I am sharing a few of my favorite seasonal recipes…the carrot cake trifles are an all-time Dobrowski family favorite.
We are thrilled to feature the new tabletop collaboration Veronica Beard x Juliska. The pieces are perfect for entertaining, and add an unmistakable style to your fall table. Your friends and family will gladly accept an invitation. Enjoy!
See something you love? Shop all the picks from Veronica Beard x Juliska dinnerware collection plus some of the gorgeous pieces from their fall clothing line below.
SHOP THE PICKS: Chloe Goblet $84, Set of 4 Linen Napkins $136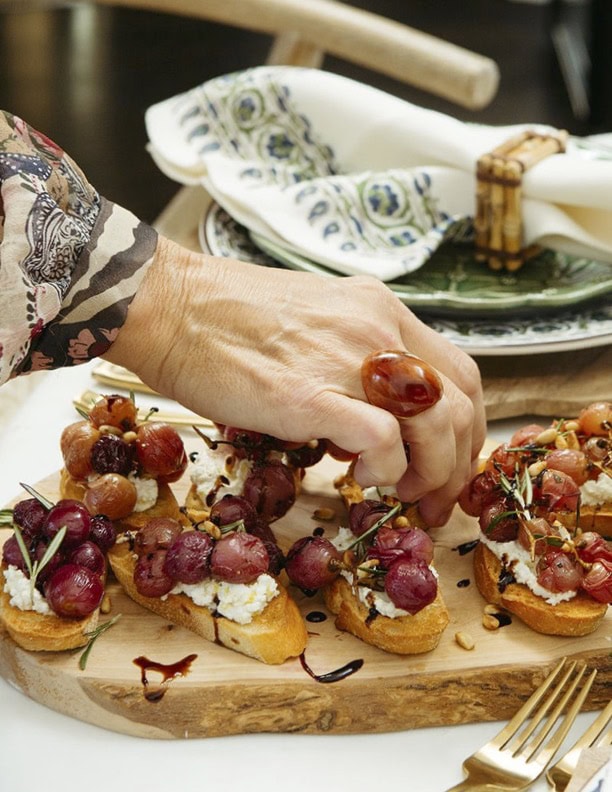 Meyer Lemon Ricotta Toasts with Blistered Grapes
A delicious fall appetizer your friends and family will love.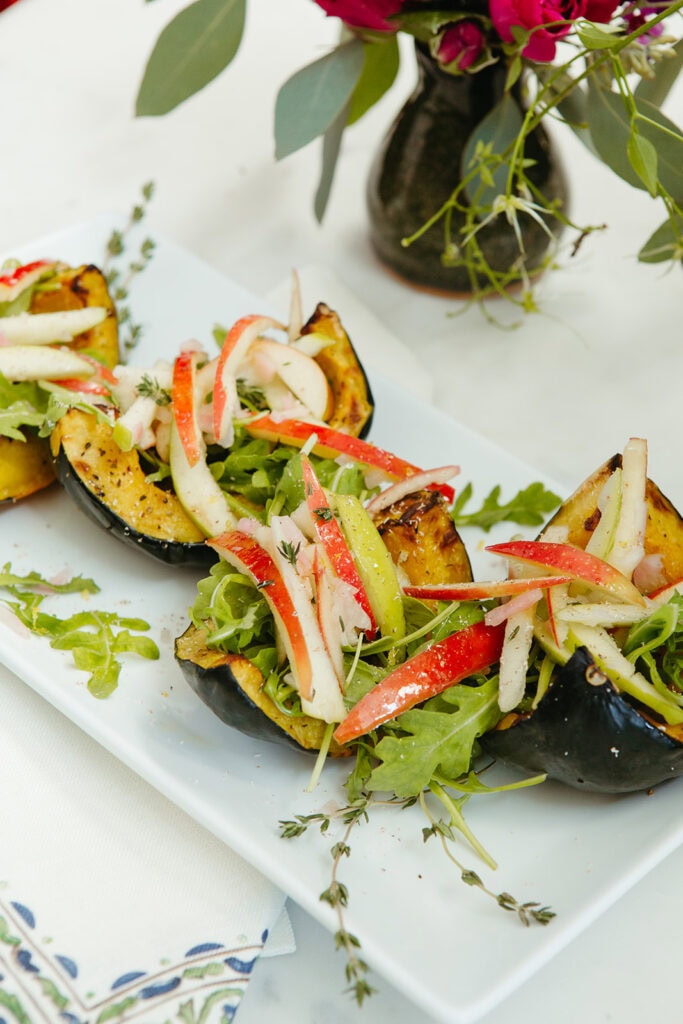 Roasted Buttercup Squash with Apple Slaw
Makes for a delicious and satisfying fall side.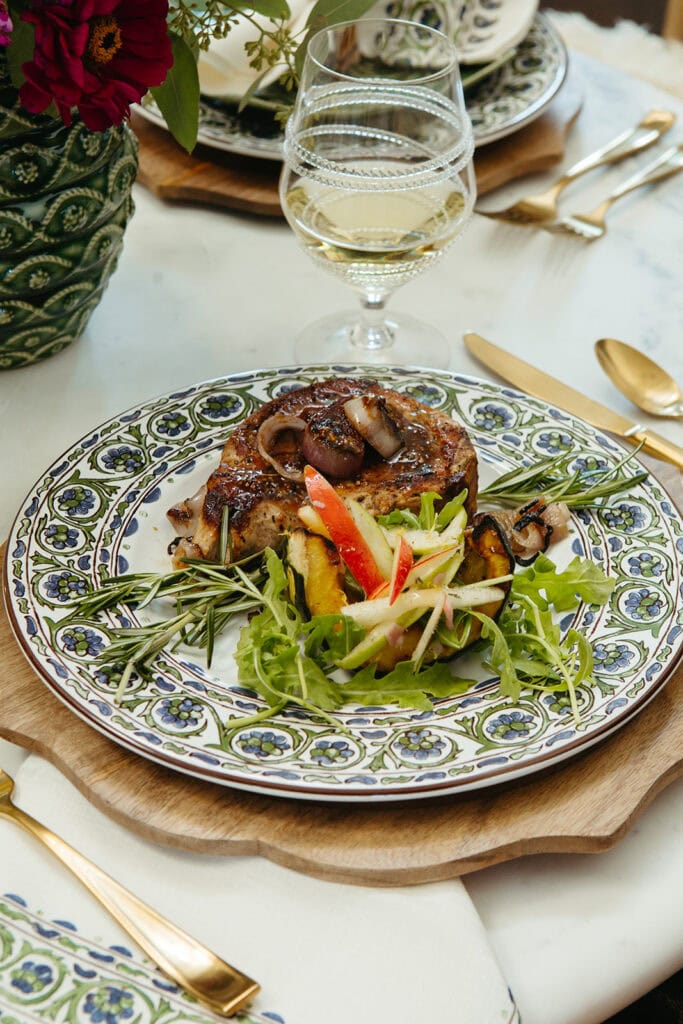 Pan-Roasted Pork Chops with Shallots and Fennel
A delicious main course perfect for fall entertaining.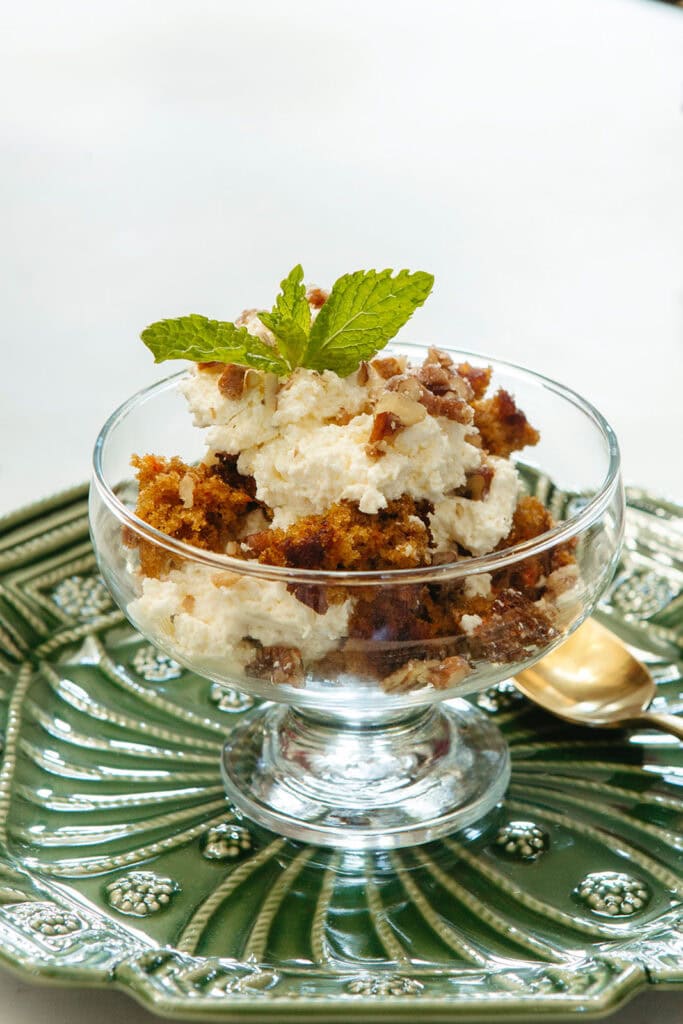 Carrot Cake Trifle
These carrot cake trifles are are an all-time Dobrowski family favorite.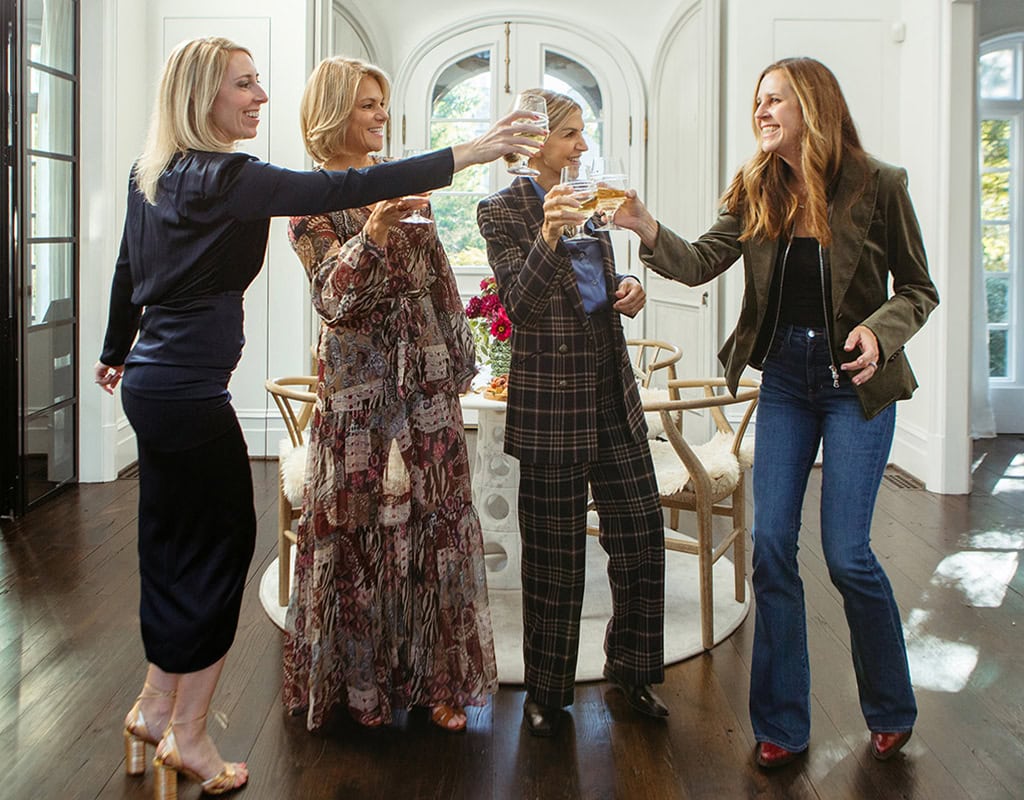 Cheers to a fabulous team! Special thanks to Caci Cambruzzi Jaeger for opening up her beautiful home to Peachy, and to Lisa Sherry Intérieurs for designing an incredible space. Whitley Adkins did an amazing job, as always, with the styling.
STYLED IN VERONICA BEARD:
CACI Cameri Charmeuse Dress now $419 (was $698) | TAMBERLYN Isra Maxi Dress now $539 (was $898) | LISA Morgane Silk Shirt now $180 (was $448), Tuli Pant now $200 (was $498) | BLAIR Leather Moto Dickey $550, Beverly Jean $298