Introducing the Power of Art to Your Children
The Top 20 Works of Art to Experience in DC
WRITTEN BY Rip Farris
One of the most visually stunning urban spaces today can be found in the heart of Washington, DC. The Mall, designed by the French-American architect and engineer Pierre Charles L'Enfant, presents an urban design that rivals old European capital cities. In 1791, President George Washington appointed L'Enfant to design the 10-mile federal territory that became the nation's capital. Amid the north–south and east–west grid sequence of streets, he designed grand avenues along with circles and plazas to celebrate the open space. The centerpiece of the plan envisioned one "exquisite grand avenue" that stretches between the Capitol building and the equestrian statue of George Washington south of the White House (where the Washington Monument now stands). Here we find the museums to begin our quest.
To walk within this celebrated open space and to sense the ordered logic and visual corridors speaks to the genius of L'Enfant's plan. The open space makes sense and feels timeless. It is here where your family can begin to have a conversation about art: what it is, why it is important, how art can speak to many different people regardless of language, and how it can be so different. Within the 20 works highlighted here, an entirely new world can be found and shared, a world which promises to forever change how your children consider expression. The best part of all? The cost is free—the museums do not charge admission.
Douglas Darden, an award-winning educator, writer and teacher, once said that the best way to share the gift of experiencing powerful art is through anticipation. That is, to preview the art subject matter ahead of the visit, to know what you are going to visit and to have a basic awareness of the art piece as to recognize it in person, to know it. Some museums provide treasure maps to tease the kids into hunting for specific art elements. The real magic happens when young minds experience the art for the first time and connect the pre-learned concept of the art that they imagined. Seeing powerful art in person indelibly touches one's soul. Witnessing your children experience this is priceless.
The tour begins at the National Gallery of Art where most of these pieces are found. The Garden Café (lunch and essential chardonnay) can be found between the East and West buildings. Next stop: cross the Mall and visit the modern Hirshhorn Museum and Sculpture Garden. Finally make your way to the National Air and Space Museum to see an entirely different class of art: high science-infused sculpture.
On the following pages are the art works in sequential order. The links below will provide a printable handouts for your family to review prior to the visit.
National Gallery of Art Family Guides
National Gallery of Art Self-Guided Tours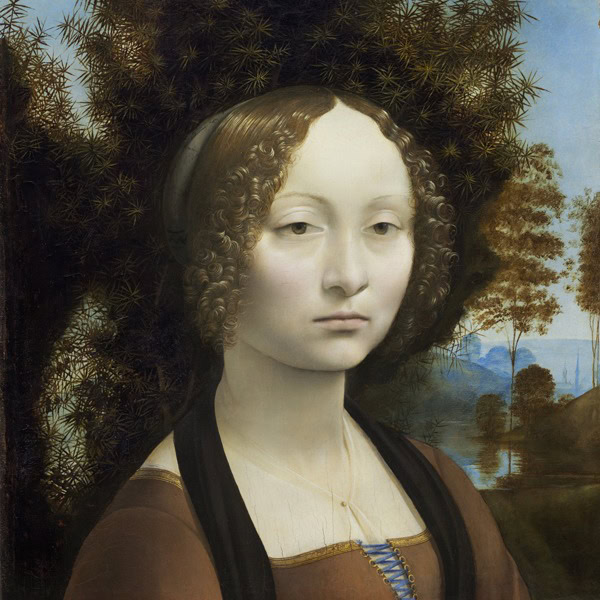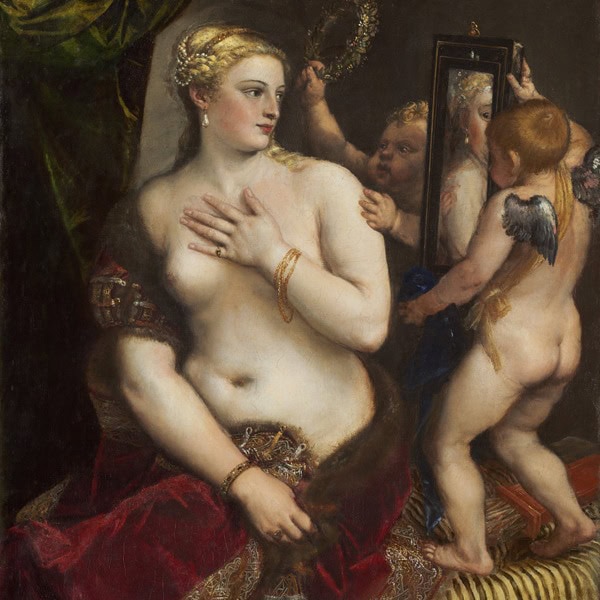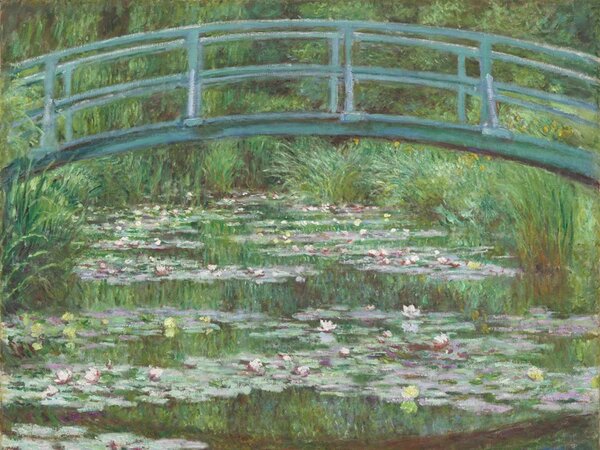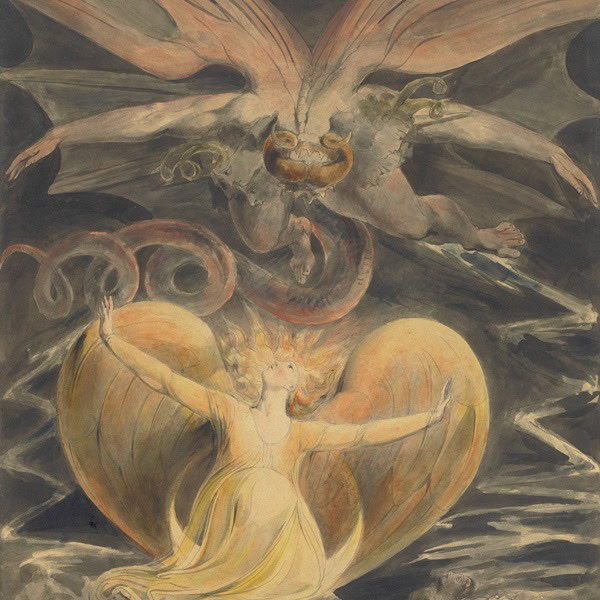 1. Leonardo da Vinci
Florentine, 1452–1519
Ginevra de' Benci [obverse]
c. 1474/1478 (first image left)
2. Fra Angelico and Fra Filippo Lippi
Florentine, 1406–1469
The Adoration of the Magi
c. 1440/1460
3. Raphael
Marchigian, 1483–1520
The Alba Madonna
c. 1510
4. El Greco (Domenikos Theotokopoulos)
Greek, 1541–1614
Laocoön
c. 1610/1614
5. Titian
Venetian, 1488/1490–1576
Venus with a Mirror
c. 1555 (second image left)
6. Rembrandt van Rijn
Dutch, 1606–1669
Self-Portrait
1659
7. Thomas Cole
American, 1801–1848
The Voyage of Life: Childhood
1842
8. James McNeill Whistler
American, 1834–1903
Symphony in White, No. 1:
The White Girl
1862
9. Paul Cézanne
French, 1839–1906
Boy in a Red Waistcoat
1888–1890 (third image left)
10. Vincent van Gogh
Dutch, 1853–1890
Self Portrait
1889
11. Claude Monet
French, 1840–1926
The Japanese Footbridge
1899 (fourth image left)
12. Pablo Picasso
Spanish, 1881–1973
Family of Saltimbanques
1905
13. Henri Matisse
French, 1869–1954
Open Window, Collioure
1905
14. Jackson Pollock
American, 1912–1956
Number 1 (Lavender Mist)
1950
15. William Blake
British, 1757–1827
The Great Red Dragon and the
Woman Clothed with the Sun
c. 1805 (last image left)
HIRSHHORN MUSEUM AND SCULPTURE GARDEN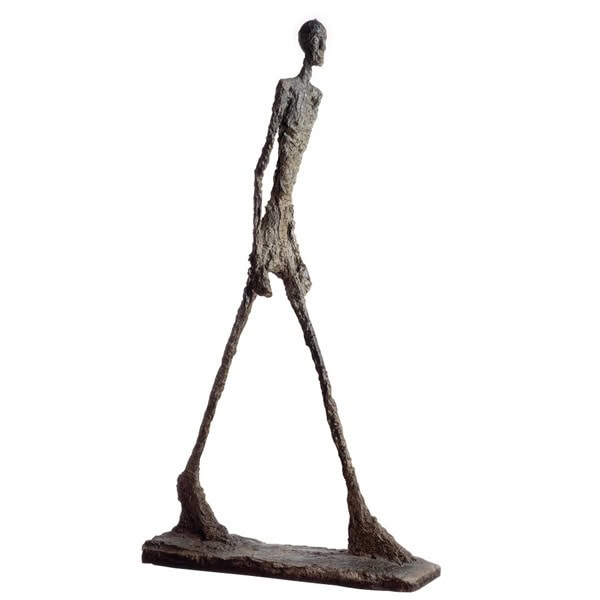 16. Marc Chagall
Russian-French, 1887–1985
Orphée
1913–1914
17. Alberto Giacometti
Swiss, 1901–1966
Walking Man II
1960 (image top left)
18. William de Kooning
Dutch American, 1904–1997
The Netherlands
19. Auguste Rodin
French, 1840–1917
The Burghers of Calais
1884–1889 (image bottom left)
NATIONAL AIR AND SPACE MUSEUM
20. Apollo to the Moon exhibit
The F-1 engine (image left) was
developed in the early 1960s
to provide propulsion for the
Saturn 5 rocket used during the
Apollo lunar landing missions.
Constructed in 1963.
---
Finding ways to do GOOD with your family in DC
WRITTEN BY Jessica Young, VolunteerSpot.org
At the heart of the nation's capital lives the spirit of what makes our country great—inspired service to others. Washington, DC, is chock full of fun, meaningful volunteer experiences and ways for your family to give back while visiting. To get started, use free volunteer matching websites like Create the Good or ServeDC to search for volunteer opportunities specifically in the DC area—filter your search by zip code, date, volunteer interests and more.
If you know what type of volunteer experiences your family, especially the kids, might enjoy, connect directly with affiliated organizations in the DC metro area.
Are you all pet lovers? Check out available ways to help with the Washington Animal Rescue League. Adore the outdoors? Connect with the Arlington Parks and Recreation service for volunteer opportunities. Want to honor America's veterans? Contact the US Dept. of Veterans Affairs about giving back to our service men and women while you are in DC.
And finally, if a full-day volunteer excursion simply isn't in the books during your visit, consider attending a community or cultural event where registration fees and admissions proceeds go towards a GOOD cause! For example, register for the "Color Me Rad 5K" in May 2015 to support Special Olympics, or check out the "6th Annual Pink Hat Tea" which supports a college scholarship program. For more ideas, visit Eventbrite.
VolunteerSpot's free online signups make it easy for busy moms to give back in their schools and communities. With quick, intuitive scheduling tools, organizers can set up volunteer calendars for school events, potlucks, fundraisers, team snacks, class parties—you name it! Parents and volunteers can sign up 24/7 from any computer or smartphone, and automated reminders help keep everyone on track. Try it today!