Real estate expert Ellen Kelly walks us through tips on selling, buying, and if that staging budget is really worth it.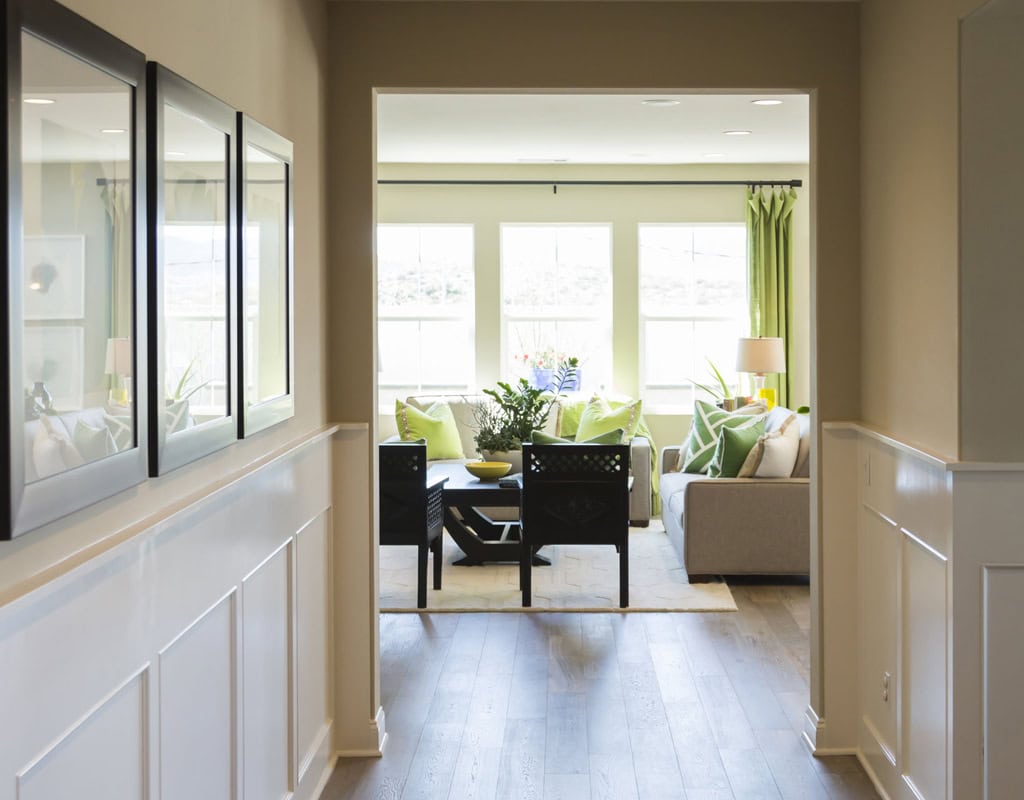 Would you consider it a seller's market at the moment?
We are absolutely in a seller's market right now! Inventory is low, so anything that comes on the market typically gets multiple offers. I was recently showing a house in the popular Charlotte neighborhood of Madison Park, and there were agents and buyers lined up and down the street waiting to get inside.
What are your thoughts on staging? How do you know if it's right for you and you'll get the return on your investment?
Staging really depends on the house. If the house is empty, staging furniture helps people envision the space. I help my clients "stage" by walking room to room and deciding on what needs to stay and what should go to storage (or the give-away pile).
The best staging is actually clearing clutter. Clean and neat spaces make the best first impression! I like to give a seller a specific list of things they can do to stage their own home. I also keep some things on hand so I can help with accessorizing.
What are a few simple tips that you think sellers can do that really help seal the deal?
Cleaning and decluttering really shows. Small fixes before a house goes on the market can go a long way—fresh paint makes a house look and smell clean. Also consider re-grouting a shower, adding a new shower curtain, replacing knobs on cabinets in the kitchen and/or bathrooms, cleaning exterior lights, and cleaning carpets…but, I can't give away all my secrets!
What are the top things you wish buyers would always do or know before looking at a property?
Get pre-qualified! Know how much you can afford before you fall in love with a house. Also, narrow down your neighborhood—decide where you want to live.
If you could only focus on one or two areas of the home you're listing, what would they be?
The front door is obviously a great place to make a great first impression. Replace front door hardware if what's there has seen better days. Re-stain or paint the front door and clean the lights around it; consider a new doormat. Also clear the kitchen and bathroom counters. Everybody touches the kitchen counter, so make sure it is clean and cleared off—remove all small kitchen appliances from the counters.
What's one underrated thing that you think both buyers and sellers often overlook?
Potential. Part of my job is to help my clients see the potential in their own houses or the one they have their eye on.
What should buyers know going into a multiple offer situation?
Listen to your Realtor because they have the experience.
Pre-qualification is extremely important going into a multiple offer scenario. Some buyers have to experience the loss of a house to understand how important it is to go in strong when multiple offers are involved.
The due diligence money is a great way to show the seller you are serious and help them feel confident that you won't back out during the due diligence period. This market is reflecting much higher due diligence numbers than is typical; on a $500,000 house it could be up to $20,000 in due diligence money. The good news is that this amount is applied to the purchase price—the bad news is in order to win in multiple offers, the purchase price has to bump up as well!