WRITTEN BY Tamberlyn Dobrowski
Peachy hit the "foodie town" of Birmingham for a culinary tour with renowned Southern chefs Frank Stitt and John Lasater and came away with a few must-try recipes for your spring entertaining. Take advantage of all the fresh ingredients available this time of year for your next special meal. Whether you are hosting a brunch, lunch or dinner party, these seasonal Southern recipes featuring Mother Nature's bounty can be adapted for many menus. The fresh ingredients with a Southern twist are sure to be a hit as you welcome the spring season.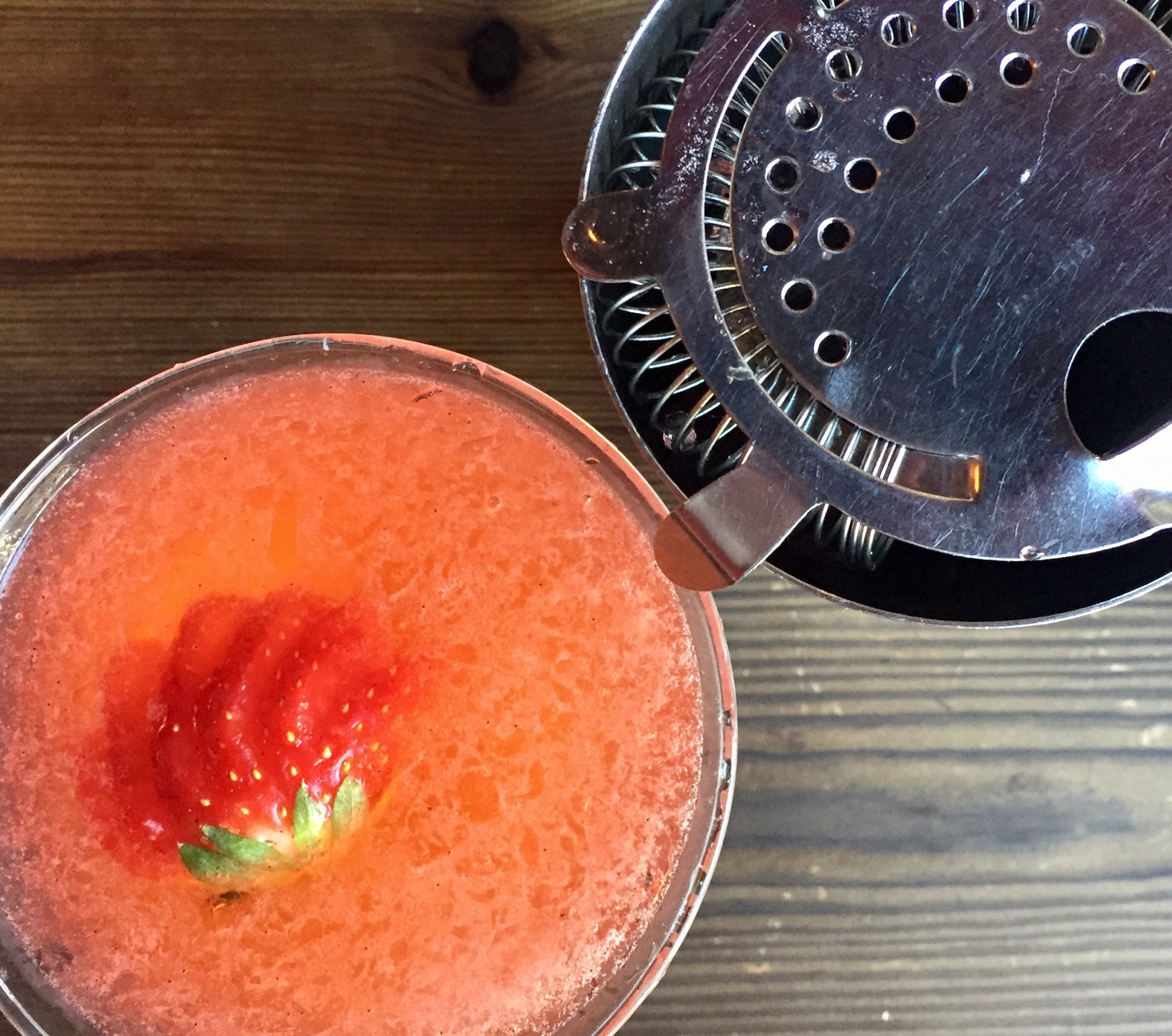 Strawberry Fields
Egg and Kale Tartine
Asparagus with Farm Eggs and Ham Hock Vinaigrette
Highland Baked Grits
About Chef Frank Stitt
Frank Stitt's fondness for humble Southern ingredients comes directly from his roots
in rural Alabama. As a college student, he honed his kitchen skills at the now legendary Chez Panisse in San Francisco, where Alice Waters introduced him to Richard Olney, who was working on the Good Cook series for Time-Life Books and needed an assistant. His professional path further evolved as he worked alongside Jeremiah Tower, Stephen Spurrier and Simca Beck.
In 1982, Stitt opened Highlands Bar and Grill and soon after, Bottega (1988), Café Bottega (1990) and Chez Fonfon (2000)— all in Birmingham. In 2004, he published his first cookbook, Frank Stitt's Southern Table, followed by Bottega Favorita in 2009.
Highlands Bar and Grill has been nominated for the prestigious James Beard Award for Outstanding Restaurant each year since 2009. Stitt received the Foundation's award for Best Chef: Southeast in 2001, and was nominated in 2008 for Outstanding Chef. He received the Lifetime Achievement Award from the Southern Foodways Alliance and was inducted into the Alabama Academy of Honor in 2009, the most distinguished award given to an Alabamian.
In 2011, Stitt was inducted into Esquire magazine's Restaurant Hall of Fame and to the James Beard Foundation's "Who's Who of Food and Beverage in America." His restaurants have been featured in The New York Times, The Wall Street Journal, Saveur, Food & Wine, Garden & Gun and Southern Living.
Stitt lives in Birmingham with his wife and business partner, Pardis. He has two children, Marie and Weston.
Hattie B's Pimento Mac and Cheese
Black-Eyed Pea Salad
About Chef John Lasater
John Lasater, executive chef of Hattie B's Hot Chicken, is a native of Tennessee, and graduated from the French Culinary Institute in New York before joining the team at Hattie B's Hot Chicken in 2012, he worked in the kitchens at the Capitol Grille in the Hermitage Hotel, Flyte World Dining & Wine and also at Porter Road Butcher in Nashville. Lasater helped create the Hattie B's hot blend they use today, along with developing recipes for their signature side dishes and desserts. In spring 2014, Lasater was named an Eater "Young Gun" nominee, and in January 2015, he was named to Forbes "30 Under 30" list.