WRITTEN BY Tamberlyn Dobrowski
PHOTOGRAPHY BY Christina Hussey
FLOWERS BY Sydney Farris
Idlewild has taken cocktail-making to a new level. There is no menu. Just let them know your favorite spirit, if you prefer tart, sweet…the list goes on…and the bartender brings you an amazing and beautiful cocktail. Peachy had the opportunity to enjoy a few masterpiece cocktails, and we are fortunate enough to be able to share the recipes with our readers. Put this spot in Charlotte, NC, on your short list to visit!
If you decide to make a few of these cocktails at home, try pairing them with some of my favorite appetizers like Brussels sprouts flat bread, figs, or endive and pear salad.
American Oak
This American Oak bourbon cocktail is perfect for fall.
Gold Spur
This Gold Spur apple brandy and whiskey cocktail is perfect for fall.
Cinnamon Harvest Sour
This Cinnamon Harvest Sour whiskey and apple brandy cocktail is perfect for fall.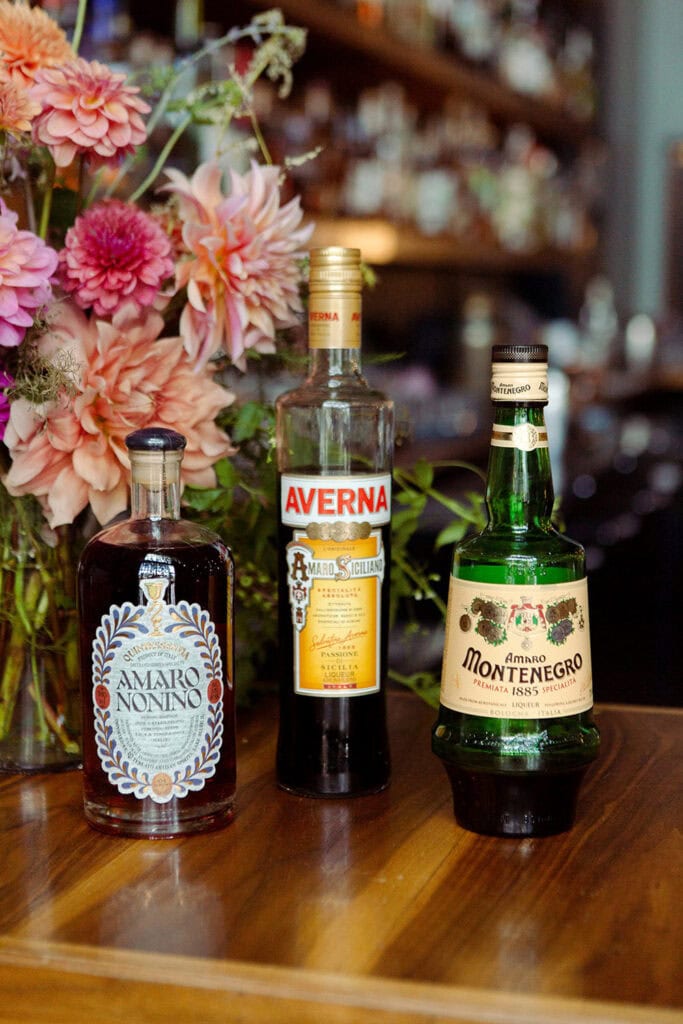 Idlewild helps bring your cocktails to a new level at home with some amazing liqueur recommendations and easy-to-follow instructions for making homemade clear ice cubes.
What is Amaro?
Amari are a broad category of Italian aperitifs/digestifs that are generally bitter and herbaceous, with each product often having a unique and proprietary flavor profile. Three easy-to-drink and fun-to-use Amari are:
Amaro Nonino Quintessentia—Made in Friuli, Italy, this is an elegant expression of a sweeter, less bitter Amaro. Made from a brandy and grape distillate base, Amaro Nonino is aged for five years in French Oak and ex-Sherry casks. A subtle bitterness complements bright flavors of orange peel and burnt caramel and makes this an easy beginner Amaro to enjoy. Try it in a Paper Plane cocktail.
Amaro Averna—Made in Caltanissetta, Sicily. Complex and dark, the addition of blood orange and lemon peel in the ingredients add a bright, citrusy note to this rich Amaro. Slightly bitter, slightly sweet, it can be simply described as having a flavor reminiscent of Coke. Great enjoyed over ice or in a cocktail such as a Black Manhattan.
Amaro Montenegro—Made in Bologna, Italy, this incredibly easy to drink Amaro is made from 40 botanicals including vanilla, eucalyptus, and orange peel. The lovely rosewater and honey notes make this complex and unique Amaro very versatile and easy to use. Try it over ice, with soda, or in a cocktail.
Making clear ice cubes with directional freezing method
Items needed:
Small cooler (not Styrofoam), lid removed
Purified water
Serrated knife
Hammer
Towels
Fill cooler with water leaving at least one inch to keep from sloshing and for ice to expand. Place in freezer for roughly 24 hours. The ice will freeze from top to bottom.
Set the cooler out at room temperature for about 5 minutes, then empty into a clean sink or onto a towel (there will be excess water in the bottom of the cooler). Use a serrated knife to remove unwanted ice around the block. You will have one large slab of clear ice (as the water freezes, any air bubbles typically found in the ice get pushed to the bottom, leaving you with a perfectly clear ice block).
Score the block (about 1 centimeter deep) with a serrated knife and then tap on the blade with a hammer to break the block into cubes. Repeat scoring and breaking until you have all the cubes you need. Store the cubes in plastic zipper bags until needed.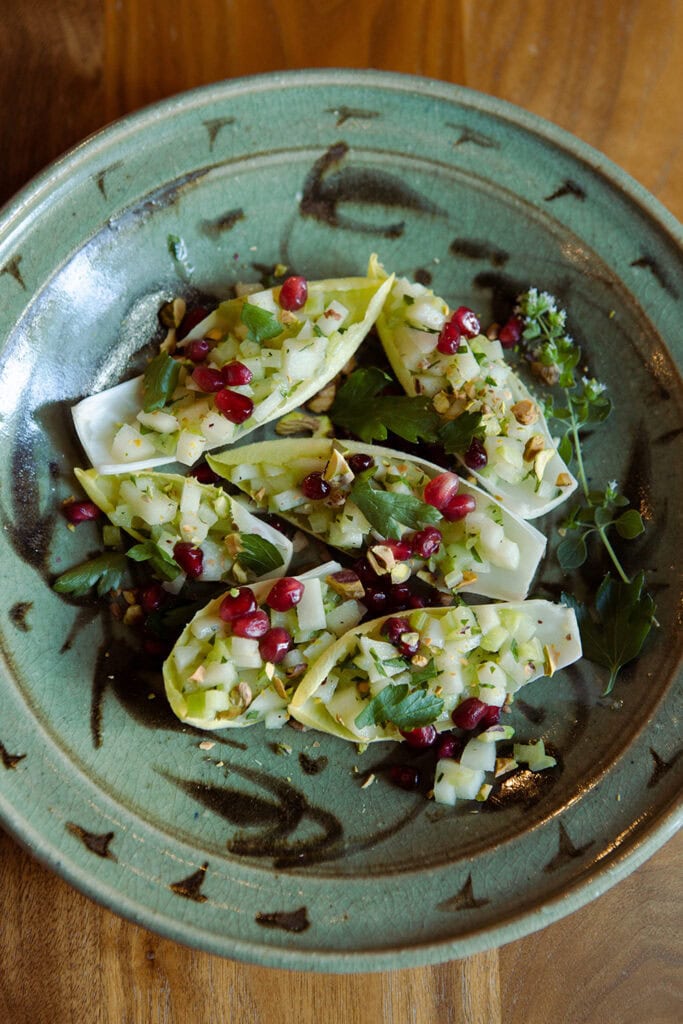 Winter Harvest Endive Appetizer Cups
These delicious Winter Harvest Endive Appetizer Cups are a perfect fall appetizer and hold up well at room temperature for at least an hour.
Baked Figs with Goat Cheese
These delicious Baked Figs with Goat Cheese are a perfect fall appetizer. And this recipe is easy to adapt with whatever ingredients you prefer or have on hand.
Brussels Sprouts and Bacon Flatbread
This delicious Brussels Sprouts and Bacon Flatbread is a perfect fall appetizer.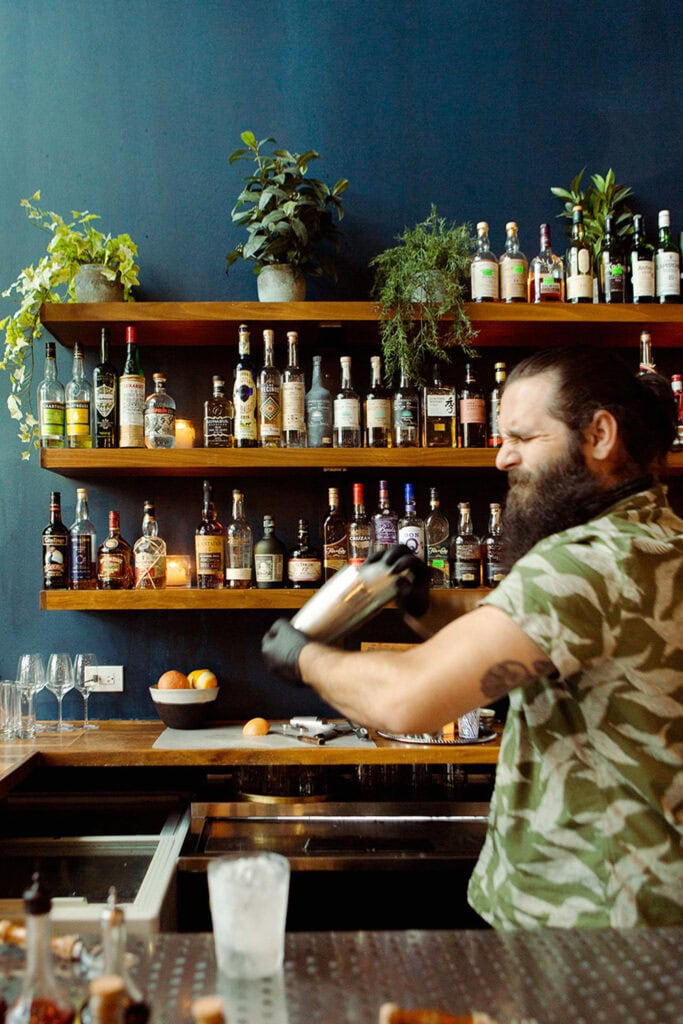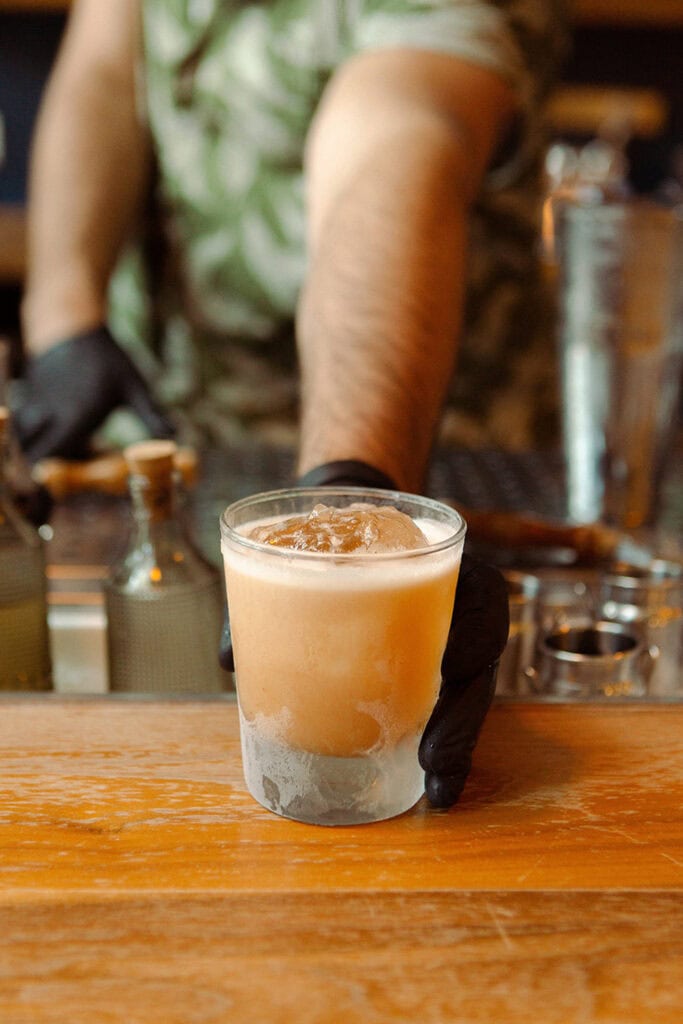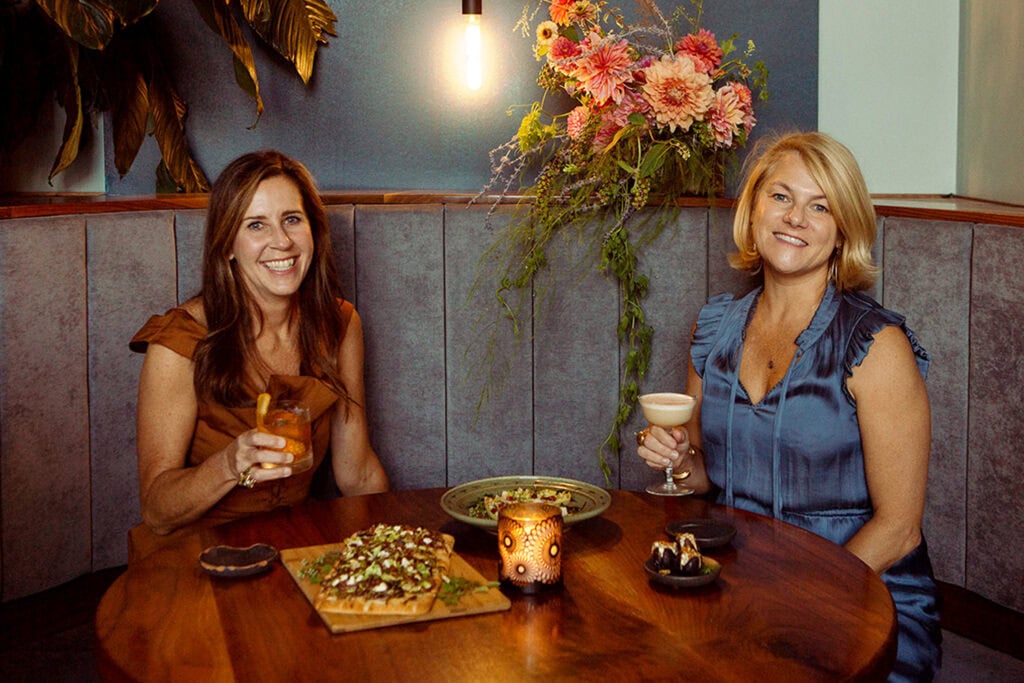 A very special thanks to Idlewild for sharing their cozy space and delicious cocktails with us. We can't wait to visit again.